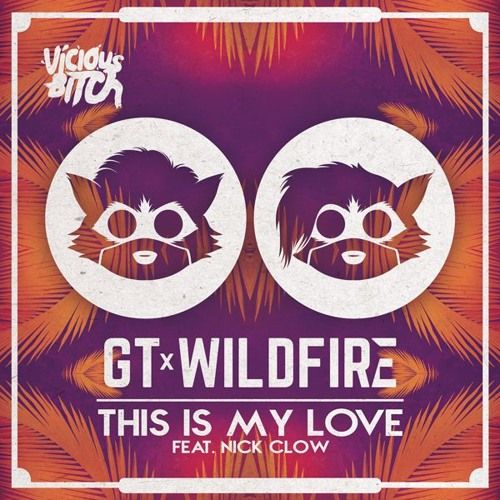 GT & Wildfire feat. Nick Clow - This Is My Love
Coming off the back of their previous single "Feels Like It Should", which has clocked up nearly 2 Million Spotify streams to date. GT & WILDFIRE are coming in red hot with their fresh new single "This Is My Love". Leading first and foremost by smooth guitar riffs, LA-based vocalist NICK CLOW's emotive and effortlessly uplifting vocal lines are laid over a perfectly executed house groove.
Having received heavy support on their debut from tastemakers including the likes of GORGON CITY, THE MAGICIAN, TENSNAKE, THE GOLDEN BOY, MARTIN IKIN and VANILLA ACE to name a very small few, this new one maintains the duo's high quality credibility and undoubtable knack for wider aural appeal.
NICKY NIGHT TIME takes it straight to the sweaty dance floors with an absolute killer house remix, pumped full of vocal loops, huge builds and "piano hand" inspiring riffs. We then take the tone a little heavier, with Sydney bass-head JAWZ churning out a trap cut to get those club systems rattling 😉