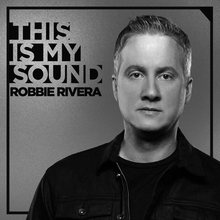 Robbie Rivera - This Is My Sound
"This album is 100% true to me. I did not give a shit about trends or what the market wants while I created it. It's for my real fans and followers."
Juicy Music label boss locked himself in the studio for the last eleven months and came up with fifteen new tracks that truly define what the juicy man is all about. The first four tracks range from jackin', hypnotic House to his classic tribal House sound. The full album will have collaborations with Wally Lopez, David Tort, Bob Sinclar, Shawnee Taylor, StoneBridge and Todd Terry.
"House Music is the best. It can be moody, happy, uplifting and dark. House Music is ME – it never expires." – Robbie Rivera
@robbierivera
@juicymusicll