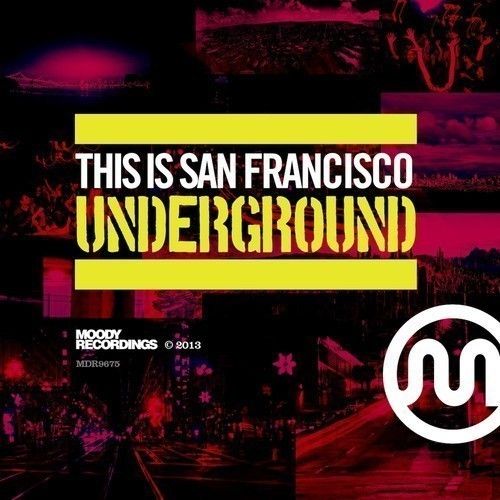 This Is San Francisco – Underground
From 1996 through 2005 Moody Recordings regularly released tracks from some of the most influential players in house music & such releases as Paul Johnson's – Get Get Down, Mojolators – Drifting to Aaron Smith feat Luvli – Dancin… Hailing from Chicago, Moody became known by DJs as the go to label for the purest of house sounds. After taking a few years off, the Moody team has reunited and is releasing only the highest quality house music.
They've just shared a 10 track album, This Is San Francisco – Underground, which features tracks from Halo, Hipp-e, Dano, Onionz, Tony Hewitt, Dizzy, H Foundation, Jonas Temple, Ginger, and B McCarthy. At quick listen, all the tracks give that distinct San Francisco sound. Real solid.