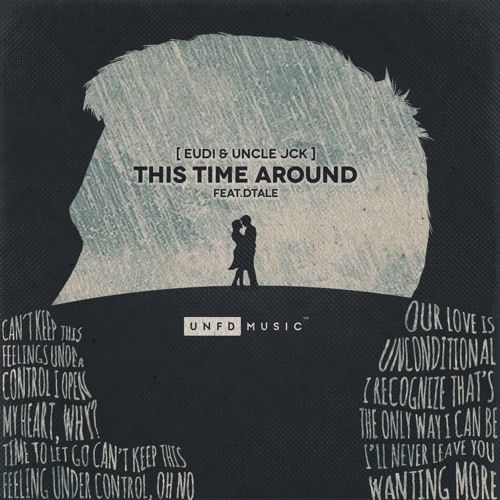 EUDI & UNCLE JCK ft. DTale - This Time Around
A new chapter in dance music begins as Eudi and UNCLE JCK inaugurate the newly-minted UNFD Music label with "This Time Around". The record also enlists the assistance of vocalist DTale. This groovy house record brings both Brazilian talents into mainstream view, as an incredible starting point for both artists and the label.
"This Time Around" brings an infectious house groove that stays true to what makes house music great. The track is built around a solid bassline, and funky guitar elements that give it a unique and finely-tuned sound. DTale's passionate vocals serve as the ultimate icing on the cake, as it rounds out the track with incredible energy. "This Time Around" perfectly balances energy and chilled-out vibes to create the quintessential house record.
Eudi has been active in the Brazilian house scene for many years now. A veteran of releases on high-profile labels like Toolroom, Ministry of Sound and more, he has also worked with other Brazilian stars like Wehbba and Volkoder. UNCLE JCK is Brazil's best kept dance music secret. His penchant for producing energetic tunes is clear right off the bat, and has barely scratched the surface of what he can achieve. DTale jumped to fame with his contribution to Sigma's "Nobody To Love".
For More Information on Eudi:
https://www.facebook.com/antonio.eudi/
https://soundcloud.com/eudimusic
https://twitter.com/Antonioeudi
For More Information on Uncle Jck:
https://facebook.com/unclejck
https://soundcloud.com/UncleJck
https://www.instagram.com/unclejck/
For More Information on UNFD Music:
https://www.facebook.com/UNFDMusic/
https://soundcloud.com/unfd-music
https://twitter.com/UNFDMusic