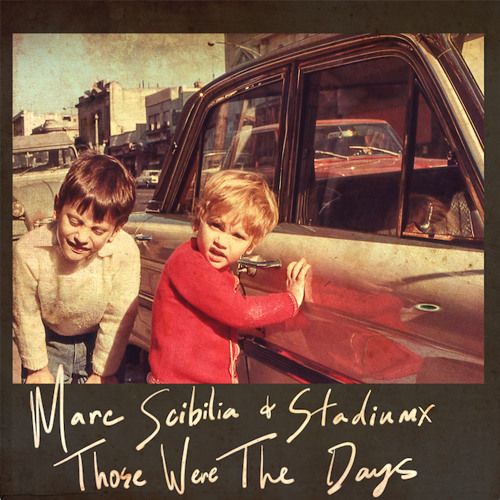 Marc Scibilia & Stadium X - Those WereThe Days
A moment can last forever, if only in your memory. With one listen to Plastik Funk's new remix of Stadium X's "Those Were the Days," you'll be transported back to the times spent sneaking out of your parents' house, getting drunk for the first time on cheap liquor, and raving under the bright lights and throbbing bass of your first festival. Featuring Marc Scibilia's crystalline, emotive vocals and given a melodic and groove-worthy remix from Plastik Funk, "Those Were the Days" is the type of track you'll shed a tear to when being moved at the festival stage and dance to with your closest friends at the club. "I felt so honored when BMG asked us to remix this Stadium X record," says Rafael. "The vocal is just amazing and such a hit. The singer Marc Scibilia is an incredible artist and it was fun to work on this remix." Plastik Funk's feelings radiate through to the final product, so don't hesitate to hit play on this one when you're in need of good vibes.
Plastik Funk behind euphoric hits like "Tight," "Love & Affection" and "Sunrise" is none other than Rafael Ximenez-Carrillo, who has made it their mission to uplift people's spirits and get them dancing through their music. Anyone who has ever seen his live sets can attest that Plastik Funkaccomplishes this mission with ease; he has played at some of the world's best festivals and clubs as part of the crew on Armada Music, where many of Plastik Funk's productions have found a home. Rafael recently kicked off their #FunkYouVeryMuch Monthly Radio Show, which is brimming with the freshest in groovy, energetic tunes and a dose of personality from the artist himself. With several new releases in the queue, Plastik Funk always has something up their sleeves.