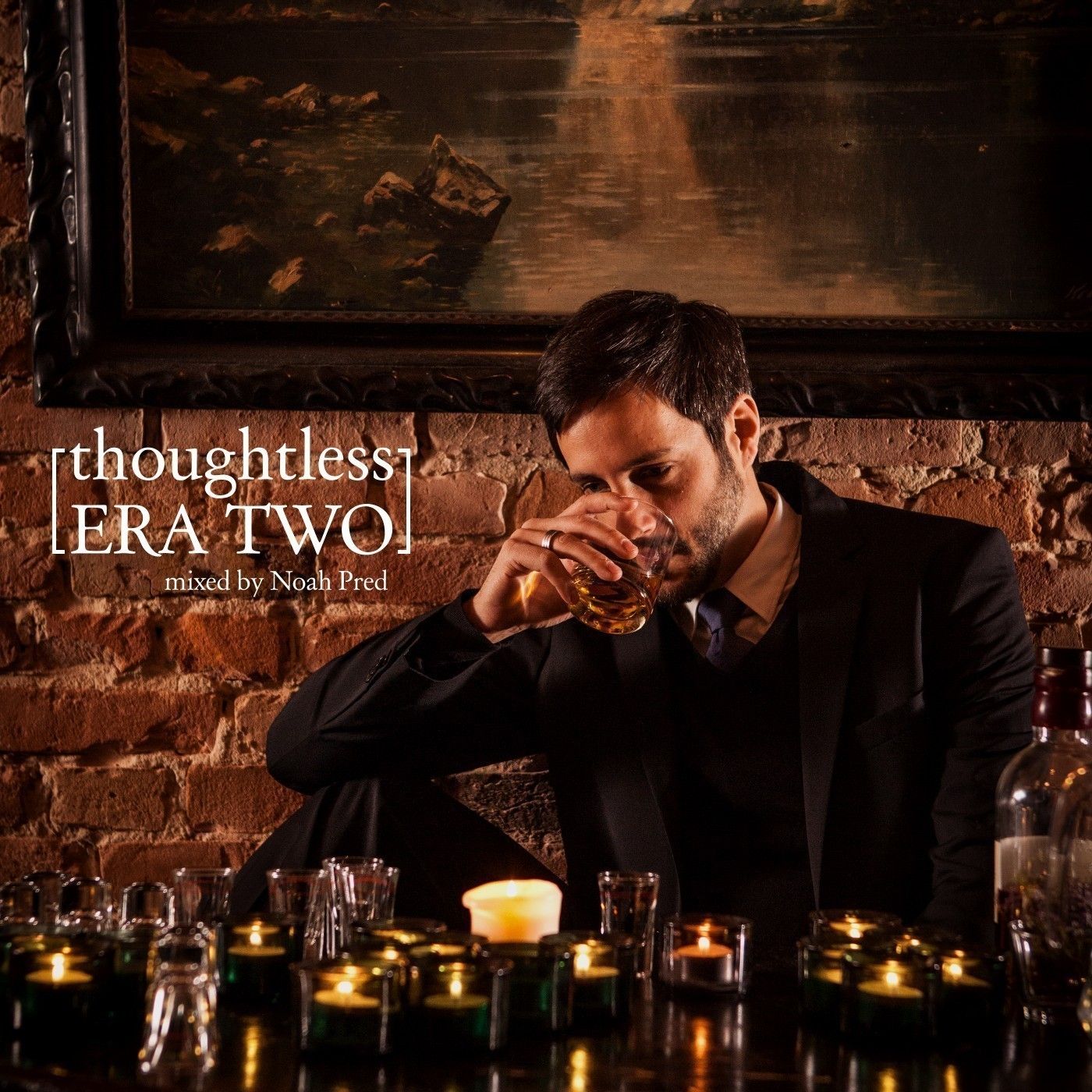 Thoughtless Music Era Two
Noah Pred's Thoughtless Music imprint marks a milestone 100 release this September, with a fifty-track mix compilation from the label-head himself, entitled 'ERA TWO'.
Thoughtless Music was launched in September of 2007 by Canadian artist Noah Pred as a platform for releasing forward-thinking house and techno material from across the globe. Since its inception the label has released material from the likes of Deepchild, Maceo Plex, Dave Aju and Steven Tang to name but a few, many of whom feature here on this compilation mixed by Noah Pred, marking a feat for the label with its one hundredth release.
Across 'ERA TWO' we see Noah Pred dig back through the past fifty releases from the Thoughtless Music catalogue, with an exclusive new cut from Noah made for the compilation, shaping up as a striking, coherent and graciously flowing mix which meanders through an array of electronic styles, from deep and hypnotic through to dry and gritty grooves. This mix compilation comes as a follow up to the critically acclaimed 'ERA ONE' mix by Noah, released on the label in 2011. The 'ERA' series will continue with every fifty releases on the label.
The track listing brings to light many of the recent talents unearthed on the label such as Stone Owl and Auk, as well as some names who have been prominent artists on the imprint over its years, such as Derek Marin (who launched the imprint with 'Cut The Line' back in 2007), the ever on-point Deepchild, and Arthur Oskan.
We're also treated to revisiting some of the superb material from remix artists featured on the label, such as Smallville artist Steven Tang's rework on Noah's 'Your Signal', Maceo Plex's reshape of Murr, Alexi Delano's take on Derek Marin and Tim Xavier's rework of Deepchild. All in all this is a breath taking look back over the progressions Thoughtless Music has made since launching and stands as a high-quality representation of its achievements to date.
The 'ERA TWO mixed by Noah Pred' compilation is out on Thoughtless Music 22nd September 2014.