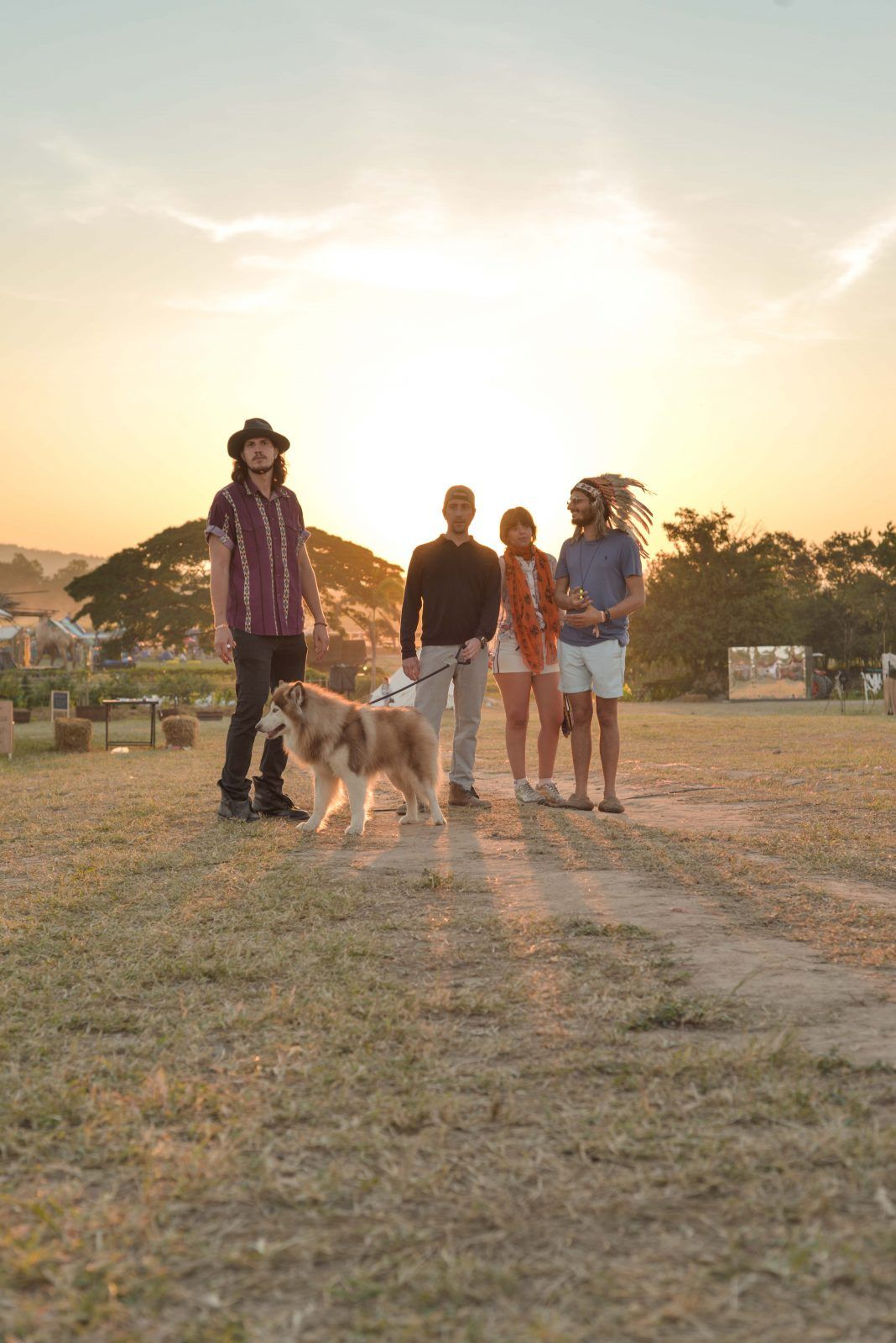 Thousands Kick Off The Launch Of Thailand's Wonderfruit Festival
Wonderfruit, Thailand's new lifestyle festival, with a strong music and food offering, made its mark before the end of last year. The 24-hour, three-day event kicked off on Friday 19th and ran until Sunday 21st in acres of land, near the Siam Country Club in Pattaya, on the east coast of The Gulf of Thailand, about a two-hours drive from Bangkok.

Thousands of revellers from all over the world descended on Wonderfruit and soaked up international live acts, DJs, superior food – including banqueting feasts by top Thailand based chefs the Michelin-starred, Australian David Thompson and Italian Paolo Vitaletti – sunrise yoga, outdoor swimming, art performances, cinema, and talks.

Live acts included: De La Soul, Fat Freddy's Drop, Woodkid, The Gaslamp Killer, Hercules & Love Affair, Nick Mulvey, Little Dragon and José González to name a few. DJ talent saw Jamie Jones, Seth Troxler, Damian Lazarus, Soul Clap and lots more, bring their infectious blend of tech house and disco funk to Thailand.

Top Thai artists included: Hugo, Yellow Fang, 25 Hours, T-Bone, Gene Kasidit, Apartment Khun Pa, Burin Boonvisut and Nop Nobody.

Other delights included a special curated Maggie Choo's tent – Bangkok's premier night club – with performances from drag acts and show girls blended with great music. Festival goers were also treated to the Earth Harp orchestra, theatre performances and horse riding to name a few.

Wonderfruit's ambition is to create a fully sustainable site, and this was brought to life with the introduction of a fully functioning organic onsite farm, an integrated water filtration system and the use of biodegradable water bottles.

"Wonderfruit was only conceived in March this year. We questioned if we were mad to launch an event of this magnitude, in only nine months so close to Christmas, but we pulled it off, and I am blown away by the collission of cultures and the magic that took place… it was a very special festival, and we cant wait to do it all again," commented Jo Vidler, Director of Secret Productions and co-founder of Wonderfruit. "To see such a beautifully turned out, international crowd, embrace the festival with gusto, and soak up the quirky elements we injected, has made all the hard work worth it. We can't wait for this year's event, which we'll start planning soon", Jo continued.
"Thailand hasn't had a lifestyle festival scene like this before, and for a while we've wanted to create an event here, that has the best elements of the festivals we've visited around the world," commented Pete Phornprapha, visionary and founder of Scratch, the Thai-based social enterprise that created Wonderfruit. "It was important for us to promote social responsibility and inspire positive change by using materials that were locally sourced. Wonderfruit is our first vehicle for this, as most of the structures and art were recycled, or created from reclaimed material", Pete continued.

"There's certainly an appetite for it in Thailand as we saw over the weekend. We can't wait for this year's event", Pete concluded.

www.wonderfruitfestival.com