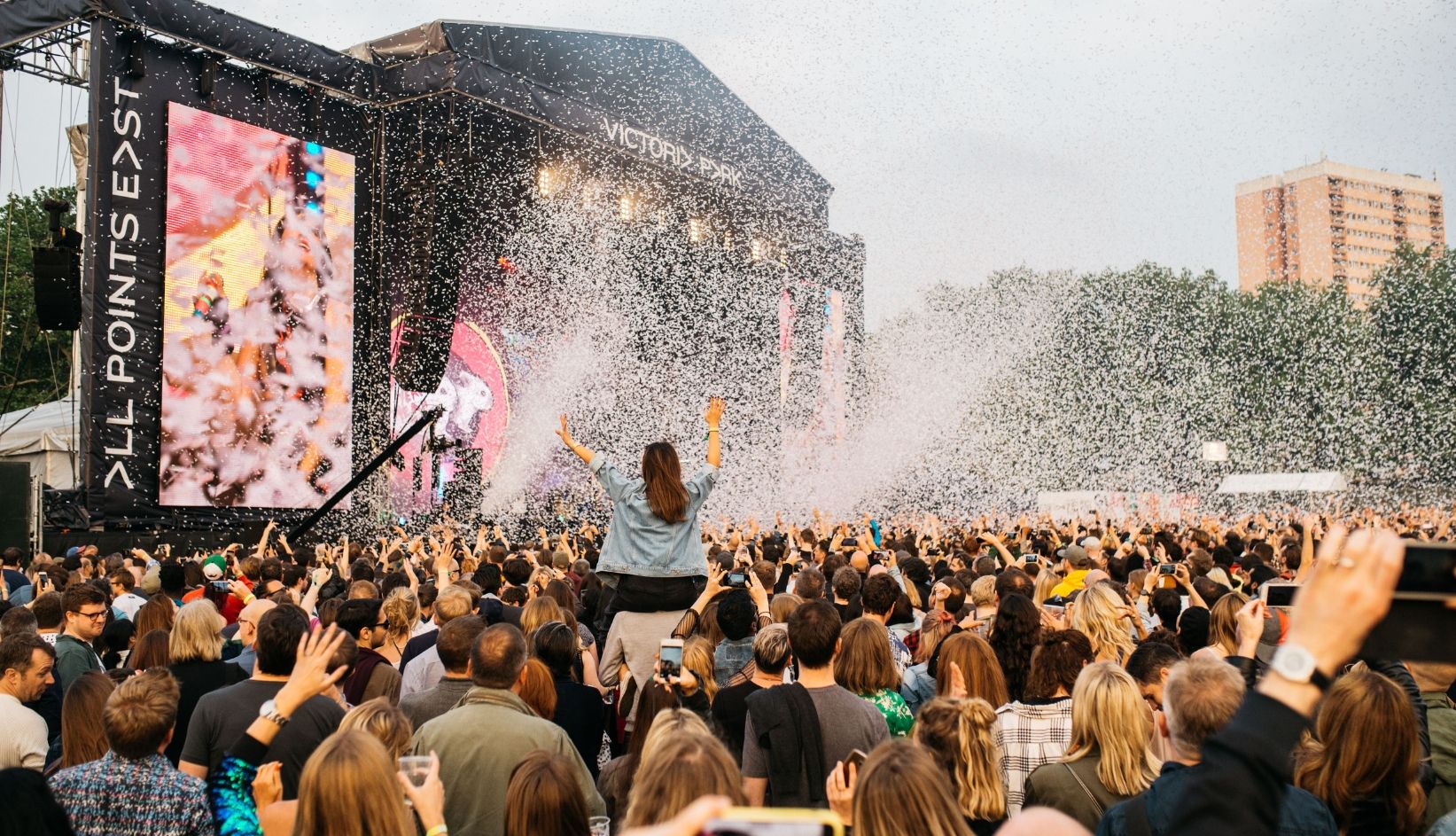 Tickets For Good launches the first nationwide Ticket Bank
Tickets for Good – the company on a mission to give NHS and charity workers free and heavily discounted tickets to festivals, music, sport, comedy, and theatre – has launched a new programme: 'The Ticket Bank', to give tickets directly to the 8 million people affected by the cost of living crisis. Anyone who has received UK Government cost of living payments is eligible to
sign up to the platform
immediately.
Major UK promoters are already on board with Tickets for Good, with festivals including Tramlines (Sheffield), Truck (Oxford), Bath Festivals, and Deer Shed (North Yorks) offering tickets on the platform. Renowned venues including The Stand Comedy Club, The Clapham Grand, The National Theatre, Harrogate Theatre, and many more are providing tickets for comedy, cabaret, plays, and theatrical events, with the Roman Baths becoming the first high-profile heritage organisation to pledge involvement. The London Symphony Orchestra, English Chamber Orchestra, and Regents Opera are helping to ensure that people squeezed by the current economic crisis can still enjoy classical music and the arts. High-profile sports organisations are also working with Tickets for Good, such as Newcastle Thunder and Newcastle Falcons providing rugby tickets, or Durham County Cricket Club offering tickets for their T20 games.
Tickets for Good originally launched as 'The Ticket Bank' back in 2019 – allowing venues, promoters, and event organisers to upload free tickets for local charities and social groups. During COVID-19 they began work on a new service, 'Tickets for Good' that would allow for tickets to be pledged directly to NHS workers.
To date, Tickets for Good has registered over 250,000 NHS and general medical staff, charity workers, and volunteers, who have saved over £10 million in face-value ticket costs. Free to sign up, members pay just £3.95 booking fee for free or heavily discounted tickets, and have enjoyed a wide range of events, with a lucky few even attending gigs from Dua Lipa, Billie Eilish, and Idles, as well as major festivals like Parklife.
Sacha Lord – Nighttime Economy Advisor for Manchester, co-founder of Parklife Festival and the Warehouse Project said, "It's a true honour to be partnering with Tickets for Good, an organisation that helps us support a vast array of projects and people as a result. Making Parklife accessible to as many people as possible is what we're all about."
The cost of living crisis has increased pressure on families and individuals across the UK. A recent survey by mental health charity,
Mind
, revealed that nearly 8 in 10 Britons had experienced a negative impact on their mental health due to the crisis. Tickets For Good aims to provide some respite.
Steve Rimmer – Tickets for Good CEO and co-founder said, "The cost of living crisis is having a profound effect on millions of people. Buying tickets for events is just not possible for them as they struggle to balance financial commitments. We're delighted to help our events partners give back to the nation at large scale through free and discounted tickets."
Jack Neville – Tickets For Good Director of Ticketing & Growth added,
"Life's best moments shouldn't be reserved for those that can afford it. Our mission is to make amazing shared experiences accessible to everyone, from hilarious comedy shows and mesmerising music gigs to the thrill of taking the family to a match day, we're launching our Ticket Bank to help democratise the arts."
After becoming the biggest investor in Tickets for Good, music superstar Robbie Williams said, "Access to the arts is a cause close to my heart – the magic of live entertainment is something everyone should be able to benefit from. So, I'm thrilled to be working with Tickets for Good as they launch the first UK-wide project to help people struggling with the cost of living crisis to access a fantastic range of events."
Eligibility for Tickets for Good's Ticket Bank is simple: anyone who has received UK Government cost-of-living payments can
sign up
to the platform immediately. The platform is free to join and members pay a maximum £3.95 booking fee for free or heavily discounted tickets.