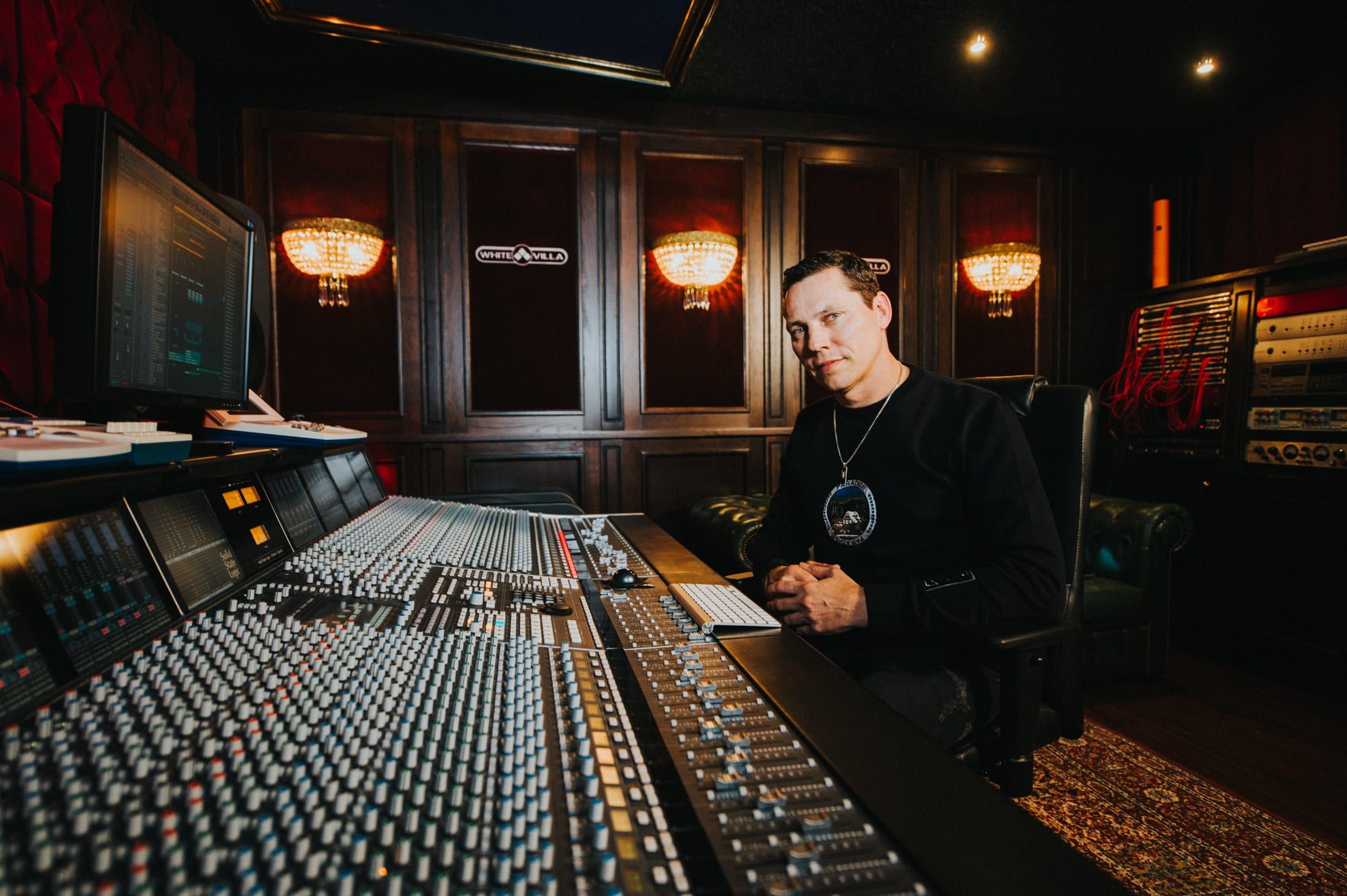 Tiesto Announces New Tour
Today Tiësto announces two new tours plus a huge UK show in 2018, with tickets on sale now.
The Northern Lights Tour will run from January 16 – 22, 2018, with several stops in Norway at Trondheim, Bergen, Tromsø and Stavanger plus a show in Reykjavik, Iceland. This intimate run of shows marks the Musical Freedom boss' follow up to his sold-out tour in the region in 2016.
Swiftly following, Tiësto will bring his unique breed of dance music back to Australia, playing the country for the first time since December 2014. Hitting Festival Hall in Melbourne on February 3, 2018 and Hordern Pavilion in Sydney on February 10 2018, these shows promise to be the summer highlight for fans down under.
Tiësto has also released details for his London show on May 27, 2018, where he'll headline Steel Yard, the breakout event produced by the Creamfields team. This will be the dance music legend's first time performing in London proper since his appearance alongside Calvin Harris for the Greater Than tour in December 2013.
This incredible run of shows for 2018 arrives on the heels of Tiësto's latest release, CLUBLIFE, VOL. 5 – China, and his accompanying sold-out CLUBLIFE CHINA tour in October of this year. Check the info below for tickets and keep an eye on Tiesto.com for more dates to be announced.
Ticket Info
NORTHERN LIGHTS TOUR
Tickets for Norway dates on sale now and available at the links below. Tickets for the Iceland date will be onsale from Thu, November 23.
Trondheim: http://bit.ly/2zw2DRm
Bergen: http://bit.ly/2zpCqGL
Tromsø: http://bit.ly/2Aq7WkW
Stavanger: http://bit.ly/2jeeJuv
Reykjavik: http://bit.ly/2jelTiy
AUSTRALIA TOUR
Tickets on sale now and available at the links below.
Sydney: http://bit.ly/2zv2aiFMelbourne:
http://bit.ly/2yKdE4p
STEEL YARD LONDON
Tickets on sale now and available at http://bit.ly/2zr2KQU.
See https://www.tiesto.com/tour for more details.
About Tiësto:
With a remarkable career spanning over 20 years, Tiësto remains one of the top dance music acts in the world. Revered for his live shows as well as for his production and remix work, Tiësto is a globally celebrated DJ that has been named "The Greatest DJ of All Time" by Mixmag and the #1 DJ by Rolling Stone. Through revolutionary moments such as being the first DJ to open the Olympic Games and headlining festivals like Coachella, Electric Daisy Carnival, Stereosonic, Tomorrowland, Ultra and more, he has helped pave the way for today's modern music landscape. His 2014 album, A Town Called Paradise, yielded Tiësto his first platinum single in the United States with "Wasted" [featuring Matthew Koma] and his first gold single "Red Lights." In February 2015, Tiësto was awarded a Grammy® in the Best Remixed Recording, Non Classical category for his remix of John Legend's "All Of Me." This was Tiësto's first Grammy® Award and second Grammy® nomination.
For more information on Tiësto, please visit:
https://www.tiesto.com/
https://www.facebook.com/tiesto
https://www.instagram.com/tiesto
https://www.youtube.com/tiesto
https://www.twitter.com/tiesto
https://www.soundcloud.com/tiesto
https://www.mixcloud.com/tiesto