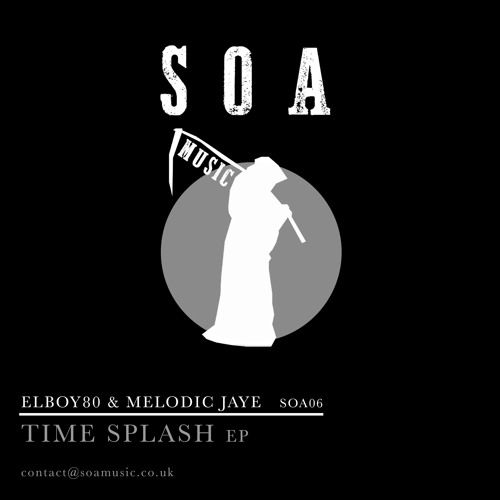 ELboy80 & Melodic Jaye - Time Splash
Up next on SOA Music sees ELboy80 & Melodic Jaye unleash yet another sublime two track EP called 'Time Splash', which ozzes with a vast amount of heavy Tech House vibes. Kicking off the EP is 'Tipsy Mermaid', a track that is sure to get your grooving on the dancefloor thanks to its swinging percussion and retro cowbells, layered over synth blips and eerie low pitch vocal blips, giving a great bubbly feel – the perfect weapon for any warm up DJ set. Moving onto '21st Century', the musical journey continues thanks to an infectious bassline which has been fused together with contagious congos, sizzling snares and perfectly crafted synths.
Fast rising production pairing ELboy80 & Melodic Jaye are about to hit the music scene with a blast. Both went to school together during the 80s in East London and have formed a dynamic and talented duo. The twosome are currently working on new releases on labels such as 1'ne Love Records and 9ine Records, alongside this brand new release on SOA Music. Both work effortlessly and naturally together, with Melodic's harmonies the perfect match for ELboy80's infectious warm sub bass – it comes as no surprise that they are causing storms throughout the Acid and Tech House scene. Make sure you stayed tuned for more!
Available on Beatport
https://www.beatport.com/release/time-splash/2055780
ELboy80 & Melodic Jaye Online
https://www.facebook.com/elboy80melodicjaye
https://soundcloud.com/elboy80melodicjaye
https://twitter.com/ELboyMelodic
https://www.instagram.com/elboymelodicjaye/?hl=en
SOA Music Online
http://www.soamusic.co.uk
https://www.facebook.com/SOAmusicUK
https://soundcloud.com/soamusicuk