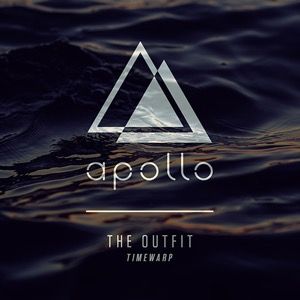 The Outfit - Timewarp w/ Luke Solomon Remix
Apollo label man, Dan X (Classic, Robsoul, .Dotbleep), arrives on the Apollo imprint under his Chicago themed guise of "The Outfit" with a classic acid and ghetto house single entitled, "Timewarp".
The first track, "Jack The House", is a strong acid house cut that easily mimics the early sound of Trax Records, many moons ago. This track is a perfect re-creation of the early acid house sound, which was pioneered by Phuture and so often played by famous Chicago DJ, Ron Hardy.
Next up is "Freaky 817ch". This track resembles a modern day Dance Mania vibe, with a loopy vocal, spread out over a classic ghetto beat and the squelch of a TB303 running throughout the mix. This track is a great party rocker and a definite must have for any fans of DJ Deeon, Parris Mitchell or any of the Dance Mania family.
Topping off the release with "Jack The House" remix duty, is by none other than Classic and Defected label boss, Luke Solomon. Luke does an outstanding job of taking the loopy vocal and acid line and truly remixing it into a modern day "tracky track". All of the elements are here and then some, really making it a great stand out mix and something to really get the party moving.
This is an all out smashing release for the Apollo Music Group and about as "Chicago" as it gets.