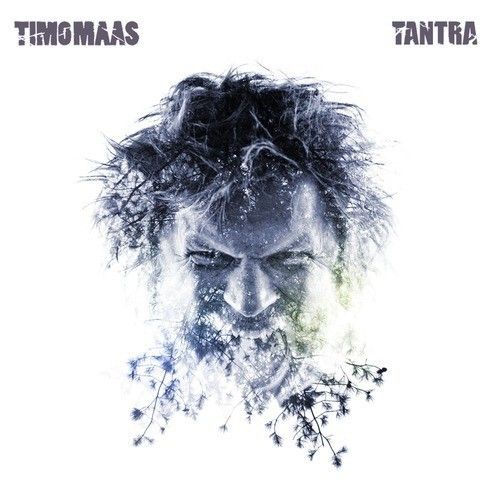 Timo Maas – Tantra
'Tantra' is the new single from German polymath, Timo Maas. Taken from his latest artist album, 'Lifer', the track is the latest release during a vintage year for the acclaimed German DJ and producer.
As expected with any Rockets & Ponies release, the label has assembled a crack squad of remixers including Tom Demac (who's about to drop a forthcoming collaboration with Will Samson on Aus), James Teej (the My Favourite Robot boss returns the favour for Timo's reworking of 'Liking Your Disorder'), Atelier Francesco (a new project and accompanying pseudonym from an already eclectic Italian producer) and Wolfgang Haffner (the ECHO music award-winning German drummer famous for his work with Nightmares On Wax and beyond).
Timo's first new artist album for several years, Lifer, included guest spots from Mikill Pane, Placebo's Brian Molko, U.N.K.L.E's James Lavelle, Katie Cruel and more. The album arrived on the cusp of a summer season that saw him celebrate 10 years as a resident at DC10 in Ibiza, alongside shows at Used & Abused with Loco Dice, and the ANTS opening and closing events at Ushuaia.
Farther afield, Timo played standout parties for My Favorite Robot at Sonar (on the beach and a hotel rooftop), plus US gigs at New York's Cielo club and at Wavefront – all in addition to his hectic globe-traversing schedule. Details on his forthcoming US and South American tour dates will be released soon.
Outside of 'Lifer', this year Timo produced, 'Pop A Bubble', his own original contribution to Cocoon's 100th release compilation, and remixes for James Teej on Sasha's Last Night On Earth label and Johnny Mikes on Lower East Records; reworkings that added to a remix pedigree that includes Madonna, Depeche Mode, Muse, Fatboy Slim and beyond.
Timo's remix for Hackman is due in late January 2014 on LA's HaloCyan Records. The next remix EP from 'Lifer' comes complete with remixes from The Martinez Brothers, Maetrik (Maceo Plex), Addison Groove, Fur Coat, Livio & Roby, and Luca Lozano, and is due in December.
Ever at ease straddling the somewhat disparate worlds of underground electronic music culture and credible muso pop, Timo and his production partner, Santos, created Rockets & Ponies for both their own productions, and outings from the likes of Maetrik, Tobi Neumann, Riva Starr, Giorgio Roma and more, and they continue to welcome new talent to the imprint. The next single is from Wolfgang Haffner, backed by remixes from Ricardo Villalobos & Max Loderbauer, Nightmares on Wax, Timo Maas & Acid Mondays.
http://www.timomaas.com/