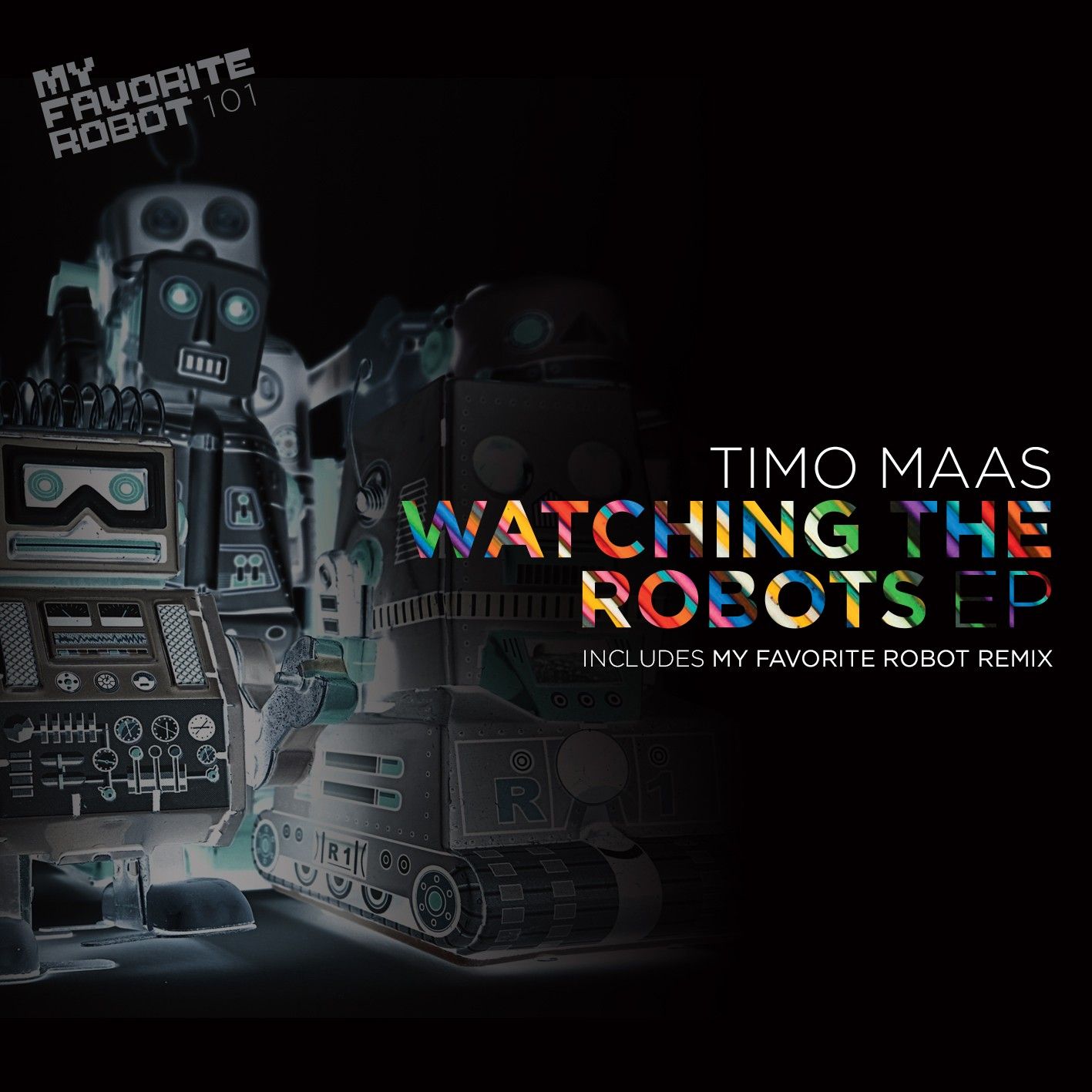 Timo Maas – Watching the Robots EP
Just ahead of the release of his excellent Crossing Wires compilation, Timo Maas's relationship with the My Favorite Robot label continues to flourish with this new EP. Offering two new and exclusive cuts from said forthcoming compilation – plus another special remix from My Favorite Robot – it is pure techno excellence.
Timo Maas is of course an enduring techno icon famed for his eclectic sound and always compelling EPs and LPs. The most recent of those came late last year and featured high profile collaborations with the likes of James Lavelle, Mikill Pane and Placebo's Brian Molko, whilst throughout his career he has released on labels including Cocoon and Perfecto as well as running his own Rockets & Ponies outlet.
First comes 'Watching the Robots', a meandering bit of deep and mid tempo techno with a fat, dystopian synth line that spreads across the whole horizon of the track like a search light. Subtly fizzing electronics and imposing melodic drones circle to add even more sci-fi ambiance and it makes for a pleasingly otherworldly listen.
On the flip is 'Z Panorama', an equally bleak vision of the future with a droning synth line falling down the scale and sucking you right in as a result. The slick beats roll on below and sad piano notes linger long in the air, all the while conjuring filmic intergalactic imagery in the listener's mind. The My Favorite Robot trio quicken the tempo on their remix, layering in a light dusting of dancing hi hats and miniature melodic explosions that colour the night sky in some style. A molten acid line also creeps in to complete the perfectly future facing and expansive sonic picture.
These tracks are at the very heart of the forthcoming compilation and prove Timo, decades after first announcing his arrival with that remix of Azzido Da Bass, is as pioneering and essential as ever.
Tracklist
1. Timo Maas – Watching the Robots
2. Timo Maas & Santos – Z Panorama
3. Timo Maas & Santos – Z Panorama (My Favorite Robot Remix)