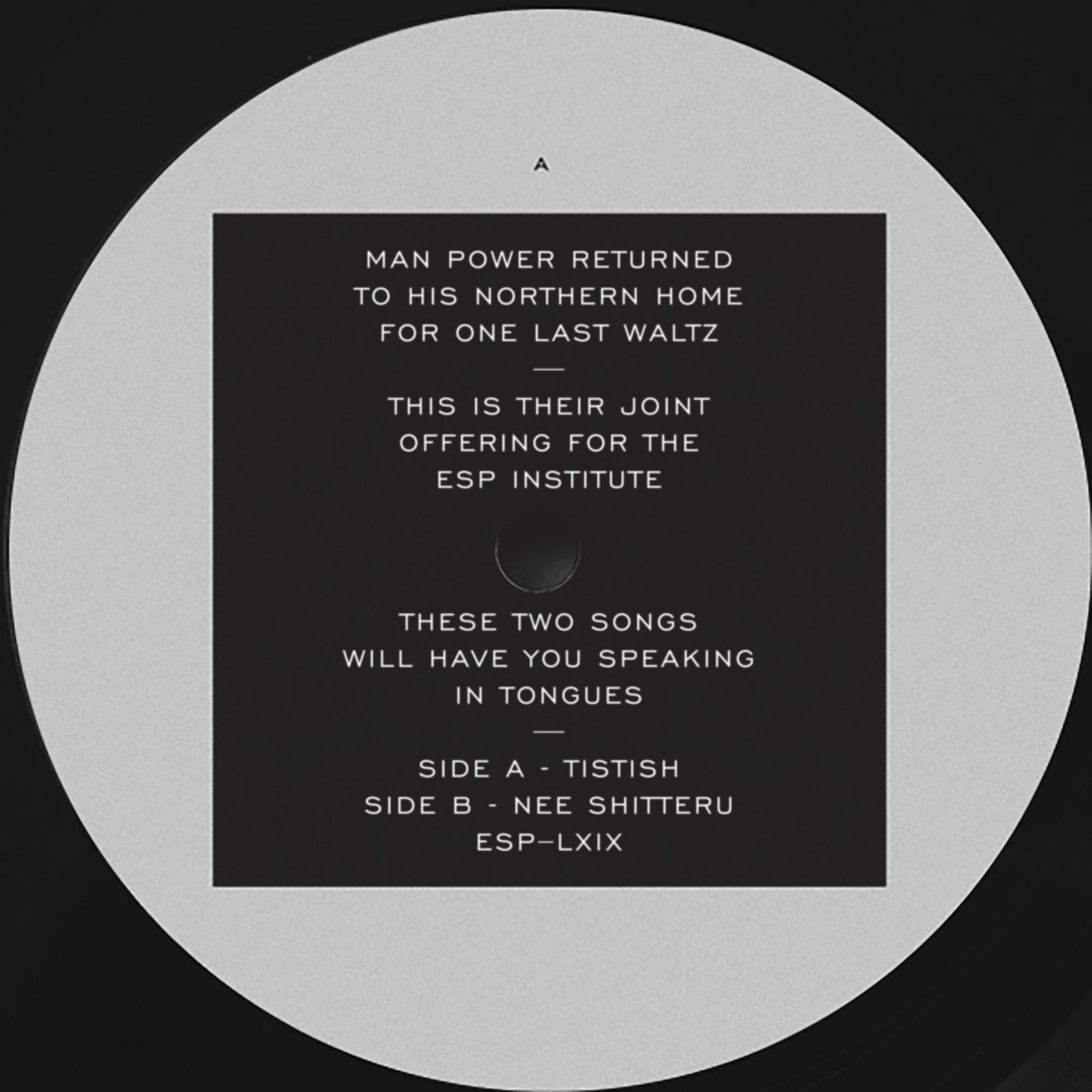 Man Power & Last Waltz - Tistish
Man Power returned to his Northern home for one Last Waltz. This is their joint offering for the ESP Institute.
On side A, Man Power welcomes us with Tistish, stepping slightly out of his comfort zone and employing a boxy breakbeat to create a dose movement. This contrasts his signature fatty bassline and together they establish a ground on which to stack layers of atonal square and sawtooth waves. About halfway through he introduces a massively seductive string lead and for the remainder of the ride this palette of sounds coalesce in dark orchestral beauty.
On side B, Man Power's cohorts Last Waltz deliver Nee Shitteru, a true stomper of a track complete with in-your-face toms and off-time percussion patterns, an intense driving acid line, and aggressive shamanic chanting. Throw in some crash cymbals, sci-fi sound effects and a smattering of gamelan and it amounts to an overwhelmingly chaotic and psychedelic trip. These two songs will have you speaking in tongues.