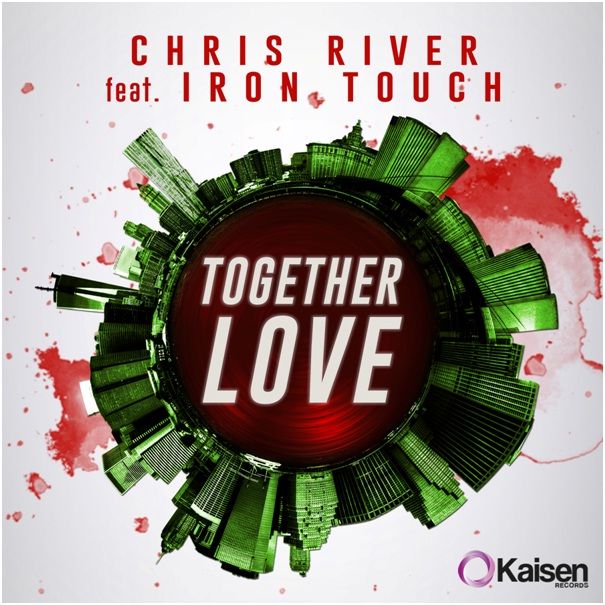 Chris River & Iron Touch - Together Love
A team up between two stellar Italian talents – Chris River and Iron Touch – 'Together Love' has hit the shelves on the 7th of December, 2015 and is set to end 2015 with a bang, making big waves with its unique House, Future House and Deep House flavours.
This collaboration boasts remarkable talent, with both artists holding impressive resumes. Cristian Fiume, the man behind the Chris River moniker is at the launching stage of his career, with 'Together Love' being his first offering, showcasing his truly outstanding skills and musical vision. On the other hand, Iron Touch is already an established name within the Dance music realm, attracting the attention of renowned labels like: Zyx Records, Pacha Recordings, Ipnotika and Kluster Records to name a few, whilst being the mastermind behind top-notch projects such as: 'Hot for You', 'Africa', 'Super Baby', 'Smack!' and many others.
Kicking off with a solid House inspired groove and effect-filled vocal loops, 'Together Love' sets the basis for what's to come, before introducing the soulful vocals accompanied by a catchy synth arrangement. An instrumental tract takes over, characterised by deep bass-lines and mesmerising melodies, later resorting to a mellow, vocal-led breakdown. A colossal build-up unleashes the much awaited drop, showcasing once again the subby bass-lines and extraordinary melodic work, whilst heading towards a softer conclusion.
Chris River and Iron Touch have now joined the rapidly developing Kaisen Records family. Held in high regard for its defining House and Deep House creations, Kaisen Records has been one of the fastest rising imprints in 2015, putting themselves behind remarkable material. The Kaisen Records roster is now composed of solid acts, including the likes of: Yuga, RoyTson, Xika, Shadeyes, Liquid Cosmo and Mari Ka and the addition of Chris River and Iron Touch is certainly continuing their streak of quality signees. Whilst 'Together Love' is seeking to end Kaisen's year in style, there are many more records in the pipeline to be announced soon – so keep an eye out for updates!