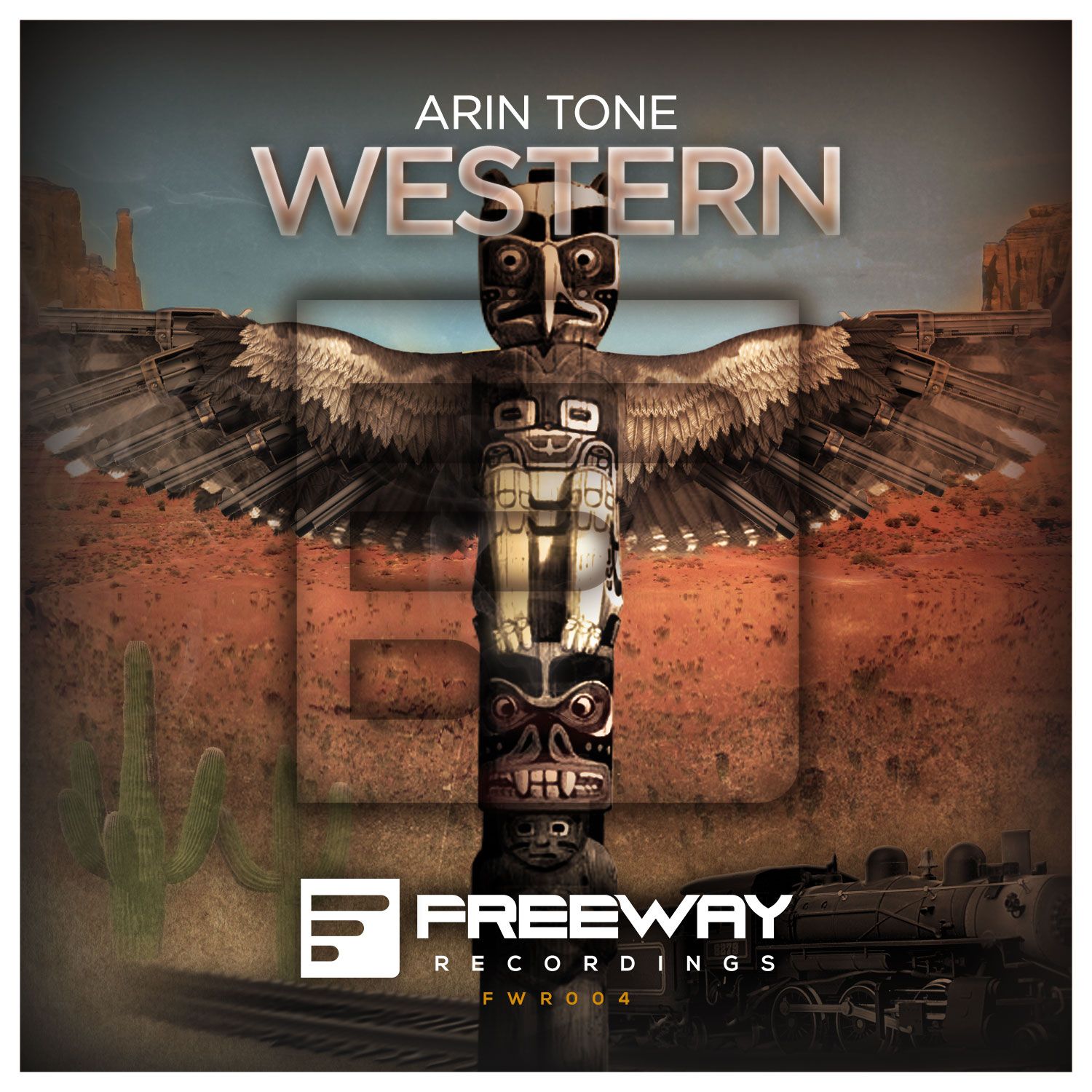 Arin Tone - Western
This forth release of Freeway Recordings by Arin Tone is transporting you to a Western movie scene with the break of this track. While big room meets groove, at the drop a cowboy is ready to blow up the clubs with his shotgun.
Full track:
Beatport: smarturl.it/FW-Western
Soundcloud: soundcloud.com/freewayrecordings/arin-tone-western-1
Western played in Dannic's Front of House radio show:
Video Youtube: youtu.be/0UFW0lfqTyA
Early Supported by Nicky Romero, Ummet Ozcan, Dannic, Sick Individuals, Tom Swoon, Quentin Mosimann, Merk & Kremont, Olly James, Loreno Mayer, Yves V, John Christian, Sem Thomasson, Vigel, Jose de Mara, DJ's from Mars, Tommy Trash, Alpharock, Denza, Jordan Ferrer, Justin Prime, Bad Royale, RudeLies, Jakko, Reez, Row Rocka, Osen, Sick State, Nick Double, Syzz, Vlad Rusu, Maarten de Jong & Giuseppe Ottaviani.
More about the artist:
Arin Tone is a young talented DJ and top skilled producer from the Netherlands and is definitely one to watch. Even though he is only 23 years old, Arin Tone has been producing music for a long time, and fully dedicated for the last two years. He has already made it into the Beatport Progressive House Top 100 with his first release, a remix of John Christian – 'Next Level' that made #85 in the chart. His next work, a remix of Moguai feat. Niles Mason – 'Can't Stop' has been supported by Hardwell, Afrojack, Nicky Romero, Dannic, An21 and Marcus Schössow among others.
Coming from a small town named Groesbeek near Nijmegen, Arin Tone knew he needed to move forward if he wanted to make a career with his music.
Back in 2013 he listened John Christian's remix of Avicii and Nicky Romero – 'I Could Be The One'. He sent an e-mail to the renown Dutch producer, DJ and multi-instrumentalist, proposing a collaboration with him. John Christian was struck by Arin Tone's talent and dedication, and decided to take him into his studio-complex (where back in the days Nicky Romero was studio-based). John has been mentoring Arin Tone ever since, showing him the ropes of the producer trade and giving him the opportunity to grow into the top skilled producer that he is today.
After two years of daily hard work in the studio, mastering the art of producing dance music and creating his own ID sound, he is ready to take over the DJ booths and show the world what he has got. Signed with White Villa (Music All Stars Publishing), releasing a first single-collaboration at Protocol Recordings during this spring and an array of original music ready to come out beside his collaborations with Merk & Kremont and Jaz von D, we can expect great things from this young artist!
Follow Arin Tone here:
Facebook: facebook.com/arintone/
Twitter: twitter.com/arin_tone
Instagram: instagram.com/arin_tone/
Soundcloud: soundcloud.com/arintone
Youtube: www.youtube.com/user/ArinToneTV
Follow Freeway Recordings here:
Facebook: facebook.com/FreewayRecordings
Twitter: twitter.com/freewayrec
Instagram: instagram.com/freewayrecordings
Soundcloud: soundcloud/freewayrecordings
Website: freewayrecordings.com