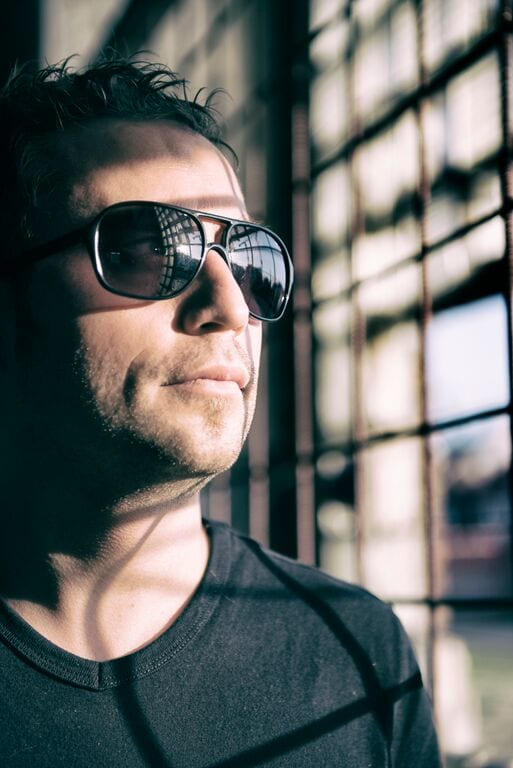 Tom Hades resurrects Thomas Angstrom
Tom Hades is excited to be reviving his Thomas Angstrom alias once again, after a 3-year hiatus. This move is a reaction to the music industry's ongoing reliance on compartmentalising artist names with particular genres / sounds. Thomas Angstrom will be the alias used for all productions of a more melodic and experimental nature – tracks that do not fit into the box that is perceived to be the Tom Hades signature techno sound.
"I love pumping beats in pure techno form and I share the same feeling with tracks that build tension – where melodies and other elements flourish. It felt natural to create an alias for this part of me. Thomas Angstrom is created as an extension of my wider interest in music and ways of production." – Tom Hades
The first new release from Thomas Angstrom is out today (June 8th 2015) on Detone Records owned by Darren Emerson (former group member of Underworld).
"As soon as I heard the first demo of "Detoned" by Thomas Angstrom, I knew this was a perfect fit for the label. It's an amazing track with great energy. I've been playing it out and it always gets a fantastic response." – Darren Emerson
Listen/Detone:

The next project, coming shortly after on 22nd June 2015, features 2 remixes by Thomas Angstrom for Kamara (Bush Records), alongside other remixes from Carl Cox and Roel Salemink & Drumcomplex.
Listen/Bush:

Thirdly, Pig&Dan welcome Tom's Thomas Angstrom moniker to their ELEVATE imprint with a huge release scheduled for 9th September 2015.
"We are so proud to have Tom back on our ELEVATE imprint in his Thomas Angstrom guise. He always hits the techno nail on the head with his melodic masterpieces. Every single set we play has a Tom Hades smasher in it. He always supplies top class killers and the next release we have lined up is no exception…" – Pig&Dan
The Thomas Angstrom moniker has had some melodic releases in the past (Bedrock Records, Rhythm Converted, Girafe Sauvage) and Tom plans to continue to release his new productions in this guise when the sounds he creates are more melodic than those that may be squeezed into the Techno 'box'.
"We come from a world that likes to compartmentalise but we ourselves do not come from boxes. We could conform but there is no real personal gratification in this. We give things labels so we can understand them. We equate what we read to what we think we should hear." – Tom Hades
More information & stay in touch with Thomas Angstrom here:
W: http://www.thomasangstrom.com
FB: http://www.facebook.com/thomasangstrom.official