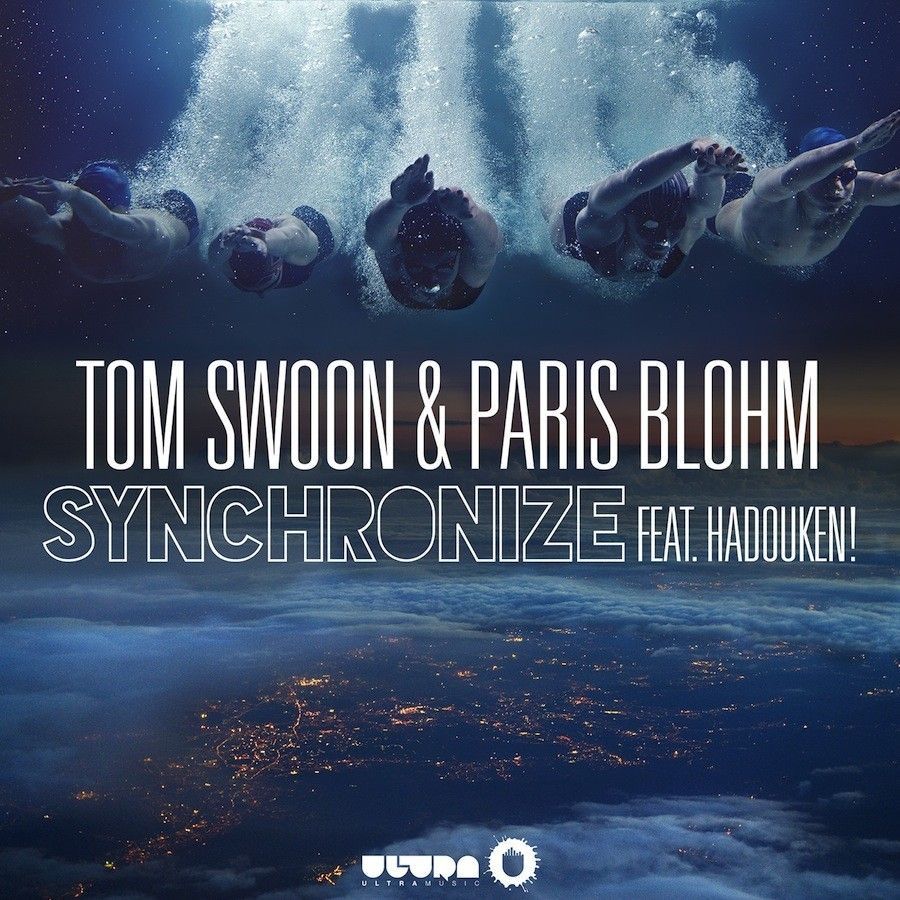 Tom Swoon & Paris Blohm – Synchronize ft Hadouken!
Tom Swoon is back, this time with a collaboration with Paris Blohm – 'Synchronize' featuring Hadouken!. LA native Paris Blohm has been taking the dance music world by storm, flooding the internet with both free and label releases, garnering the attention of the scene's biggest players. This big room banger features a guest appearance by bass champions Hadouken!, and the combination of these three stellar artists is sure to make this a smash hit in 2014.
This thrilling release follows the overwhelming success of Tom Swoon's 'Wings' and more recent track 'Rollercoaster', both of which took the electronic music world by storm. Add to this his debut single 'Elva' on Ultra Records, just released 'Who We Are' feat. Miss Palmer, and 'Not Too Late' feat. Amba Shepherd (both on Ultra Records), and it's clear Tom Swoon is here to stay.
The Polish DJ and producer first arrived onto the scene with his official remix of Gareth Emery's single 'Tokyo', which immediately saw Tom Swoon debut onto the Beatport Top 100. This was followed by remixes for trendsetters like Steve Aoki, Kaskade, Tara McDonald, Nervo, Alex Gaudino, and Topher Jones, assuring Tom Swoon's continued ascent. He has also created remixes for mainstream artists such as Linkin Park, Flo Rida and Jennifer Lopez, and Ellie Goulding.
For more information on Tom Swoon see below:
https://www.facebook.com/TomSwoon
https://soundcloud.com/tomswoon
https://twitter.com/TomSwoon
For more information on Paris Blohm see below:
https://www.facebook.com/ParisBlohmOfficial
https://soundcloud.com/parisblohm
https://twitter.com/ParisBlohm
For more information on Hadouken! see below:
https://www.facebook.com/hadoukentheband
https://soundcloud.com/hadouken
https://twitter.com/HadoukenUK
For more information on Ultra see below:
www.ultramusic.com
https://www.facebook.com/ultramusic
https://twitter.com/ultrarecords