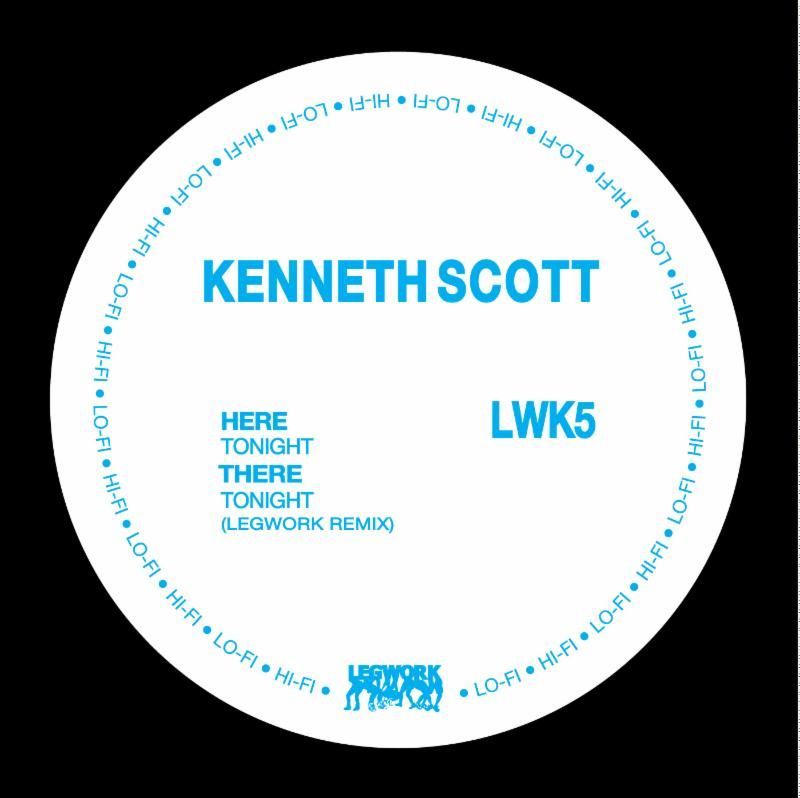 Kenneth Scott - Tonight
Legwork 5 comes from Berlin-based bad boy Kenneth Scott. The 12″, out in November rolls in packed with hypnotic rhythmic pulses, and features a remix by the Legwork guys.
Tonight is a slow building affair with a heavy bass line that weaves it's way into your consciousness, before opening up for all-out psychological warfare. Somewhat devious in its formation, the propelling thump oozes its way down your most inner state of mind, sending your thoughts into an abyss.
On the flip, the Legwork guys speed up the tempo and add steady drum work to give the main loop just what it deserves. A driving spark to keep things exciting, and marginally alluring, always keeping Tonights pinnacle afloat.