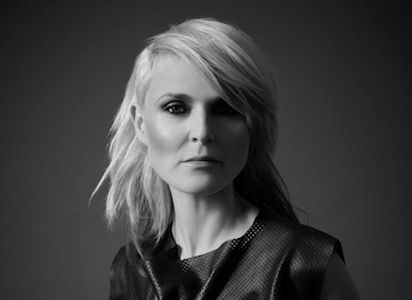 Toolroom Live Ibiza Exclusive with Faithless and Mark Knight
Taste The Punch take it up a notch once again in their debut Ibiza season, as they present an exclusive Toolroom Live takeover, bringing two of dance music's biggest names together under the banner of one of its biggest brands. On Friday 4th August, Faithless take to the Eden turntables as well as Toolroom head honcho, Mark Knight, to deliver a night of the highest quality house music – guaranteed…

Toolroom Live lands in Ibiza on Friday 4th August, for an exclusive party, as they team up with Taste The Punch to deliver a a night of unrivalled, quality house music. Stepping up to the turntables at Eden are none other than Faithless, with Sister Bliss taking charge of the dancefloor, and Toolroom Records head honcho himself, Mark Knight, one of house music's most respected names. This is Toolroom Live's only Ibiza date this summer and as always they will be bringing the best house music and a party charged up with an unforgettable atmosphere. With further support from rising stars Prok & Fitch, Al Gibbs and Too Tall, head for Eden for an Ibiza highlight. With names like DJ Sneak, Marshall Jefferson, Chus & Ceballos, Stefano Noferini and more lining up for Taste The Punch this summer, a visit to the 'Ibiza Punchbowl' should be on every house music fan's Ibiza list. Tickets for the massive Taste The Punch Presents Toolroom Live are available for just £25 in advance from www.tastethepunch.com.

Faithless need little introduction, with a string of international hits to their name and over 15 million records sold, including the seminal tracks 'Insomnia' and 'God Is A DJ'. Whether live on stage or with Sister Bliss commanding the dancefloor behind the decks, Faithless consistently deliver, making them one of electronic music's most popular and enduring acts. Expect sheer class at Taste The Punch Presents Toolroom Live.

Mark Knight remains one of the most popular and influential names in house music. A hugely talented DJ and producer, in demand around the world, he is also the driving force behind Toolroom, a brand which has set the highest standards in house music. Toolroom Records has been synonymous with credible, quality house for over a decade. The brand has evolved into a range of successful offshoots including Toolroom Radio, where Mark Knight's show reaches over 13.5 million people in over 60 countries, and Toolroom TV. Toolroom Live has become one of the most popular events in clubland, where house music fans can come to worship at the altar of quality house music in the world's best clubs.
And now it's the turn of Eden, as Taste The Punch welcome Toolroom Live, with Faithless (DJ Set) and Mark Knight, to one of Ibiza's best-loved clubs, to experience the incredible VOID soundsystem and a dancefloor built for unmissable nights.

Since it began just four years ago in Luton, Taste The Punch has gone from strength to strength, as two brothers brought the unmistakeable vibe of London's best underground house parties to Luton. Now that vibe can be felt in one of the world's best clubs, Eden in Ibiza.

Taste The Punch Presents Toolroom Live – if you love house music, do not miss this one!

www.tastethepunch.com
www.facebook.com/TasteThePunch/
www.twitter.com/tastethepunch
www.instagram.com/tastethepunch

EVENT DETAILS
TASTE THE PUNCH
EDEN, SAN ANTONIO
16th JUNE to 29th SEPTEMBER

DATES

28th July: Lee Walker, Toy Boy & Robin, Nigel Clarke
4th August: Faithless (DJ set), Mark Knight, Prok & Fitch, Al Gibbs, Too Tall
11th August: Mike Skinner & Murkage pres Tonga, Preditah, DJ Target
18th August: DJ Sneak, Stefano Noferini, Ellie Cocks, Lee Walker, Hauswerks, Too Tall
25th August: Chus & Ceballos, Too Tall
1st September: Faithless (DJ set), Icarus, Lee Walker, Hauswerks, Too Tall
8th September: DJ Sneak, Hauswerks, Too Tall,
15th September: Giggs, Charlie Sloth, Preditah, Rude Kid
22nd September: Chus & Ceballos, Marshall Jefferson, Camelphat, Too Tall
29th September: Closing Party – Faithless (DJ set), Prok & Fitch, Format:B, Riton, Nigel Clarke, Paul Malcolm, Too Tall

TICKETS
www.tastethepunch.com
Early bird tickets now available: £25 (Prices will rise soon)