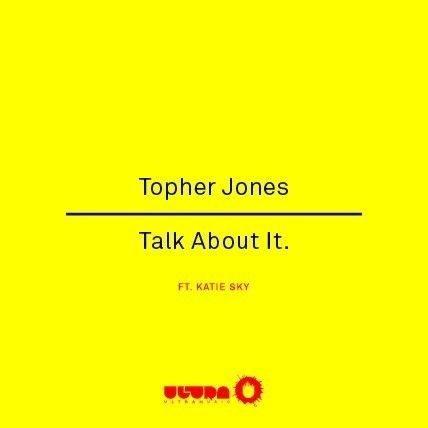 Topher Jones – Talk About It feat. Katie Sky
English vocalist Katie Sky might not want to 'Talk About It,' but the rest of the EDM world won't be able to get Topher Jones' highly anticipated single out of their heads. Out now exclusively on Beatport through Ultra Music, 'Talk About It' was debuted by Kramer on SiriusXM BPM and featured in the after-movie of Topher's Indy 500 Snake Pit performance, which you can view below.
Sky's catchy vocals fused with Topher's piano builds and addictive big room melody form the perfect sing-out-loud track to carry you through the changing season. After spending months perfecting the production and testing it live on his nationwide tours, the hooking progressive house single is finally ready to be added to your favorite vocal playlist.
And Octopher Continues…
Throughout the month of 'Octopher' Topher Jones has been trickling out free downloads as a special thank you to his fans. You can grab his latest freebies below.
Paramore – Still Into You (Topher Jones fREemix)
Topher Jones – Knockout (Octopher fREeMix)
Topher will be closing out the month with a special Mixify event benefiting the Susan G Komen Breast Cancer Organization on October 24, 2013. Special guest artists include Beltek, Vanic, Zeke & Zoid, and of course, Topher Jones. Stay tuned to Topher's Facebook and follow the hashtag #Octopher for more details!
CONNECT WITH TOPHER JONES
Facebook: www.facebook.com/topherjonesmusic
Twitter: @DjTopherJones
Soundcloud: www.soundcloud.com/topherjones