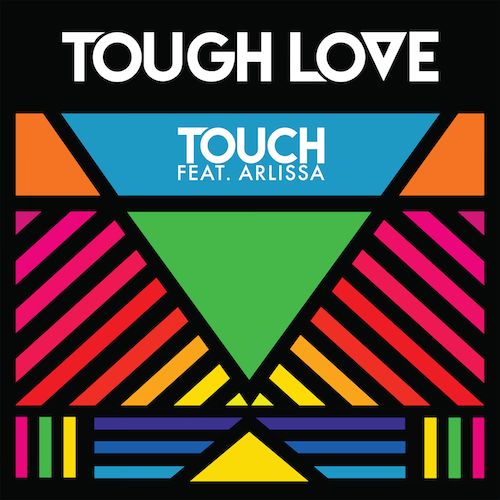 Tough Love - Touch Feat Arlissa
Following their two crossover hits of 2015, acclaimed duo Tough Love team up with former Nas collaborator and BBC Sound pollster Arlissa on 'Touch': a bass-heavy pop-house anthem set to explode across clubs and airwaves alike this summer.
London based duo Tough Love have rapidly risen through the ranks of the house scene over the last three years, with their distinct productions together with energetic and bass-heavy DJ sets creating a cult following of hard-core fans across the UK and beyond.
2015 saw Tough Love notch up 2 UK National Top 40's in 'Pony' & 'So Freakin Tight', the latter of which has now gone silver in the UK. Their latest release, 'Touch feat. Arlissa' is another huge club-crossover record and is shaping up to be their biggest hit to date.
'Touch' is the kind of record that hooks you from the very first listen. Arlissa's insanely catchy vocals are backed by stunning production from Tough Love, resulting in a bass-heavy, singalong house cut destined for clubs, festivals and radio A-lists everywhere.
London based artist Arlissa is the newest global pop star in waiting. A classic and soulful voice with a contemporary attitude, she simply oozes self-empowerment and genuine candour.
After her collaborative duet with Nas 'Hard To Love Somebody', and still a teenager Arlissa was selected as part of the critically acclaimed 'BBC Sound' poll. This led her to become the first ever new artist invited to perform on the Christmas special of BBC One's 'Top of the Pops'.
The collaborative chemistry between Tough Love and Arlissa on 'Touch' has resulted in an utterly explosive record: get used to hearing this one wherever you go.
TOUGH LOVE – TOUCH FEAT. ARLISSA
01. TOUCH FEAT. ARLISSA (RADIO MIX)
02. TOUCH FEAT. ARLISSA (EXTENDED MIX)
03. TOUCH FEAT. ARLISSA (DUB)