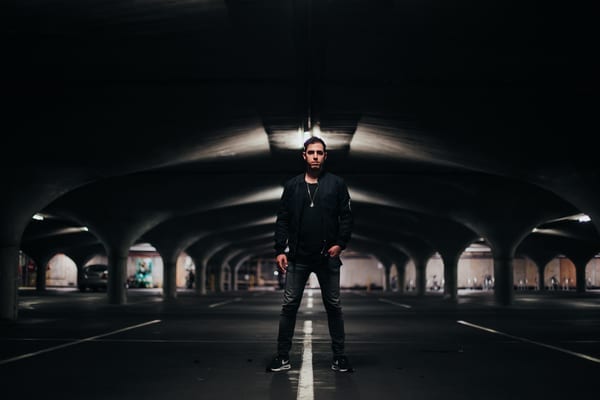 Tracklist Announced for 'Anjunabeats Worldwide 06' Compilation
Hot off his first Beatport Trance #1 track, 'Me Tonight', Jason Ross holds the reigns to the next installment of the esteemed Anjunabeats Worldwide mix series, due for release later this month. As more details are made available, it's becoming clear this sixth edition will be an exhilirating sonic journey with fresh new tracks from Anjunabeats' legends, rising stars, and newcomers alike.
Jason recently announced his hand-picked tracklist for the compilation, including six of his own originals, remixes, and collaborations. With seventeen total tracks, Anjunabeats Worldwide 06 brings listeners unreleased records from label stalwarts like Arty, Andrew Bayer, and ilan Bluestone, returning favorites such as Kyau & Albert, Maor Levi, and Sunny Lax, and even a brand new name in Tuskana. The compilation sees many of Anjunabeats' brightest talents working together, with collaborations from ilan Bluestone & Jason Ross, Arty & Andrew Bayer, Fatum & Judah, and more.
In addition, Jason is adding four new dates to his first solo headlining tour, making his first ever appearances in Sacramento and Philadelphia, and returning to Denver and Vancouver for the first time since the Anjunabeats Tour this past winter. Tickets for all shows are on sale now — links can be found on the Anjunabeats Worldwide 06 website.

Jason Ross' 'Anjunabeats Worldwide 06' compilation will be released July 29th, featuring a host of exclusive records from some of the labels most loved artists. Register for all compilation and tour news here: https://www.anjunabeats.com/worldwide06/
Worldwide Tour Dates
Aug. 6 – Montreal, QC @ Ilesoniq
Aug. 11 – Sacramento, CA @ District 30
Aug. 12 – San Francisco, CA @ Ruby Skye
Aug. 13 – Seattle, WA @ Foundation Nightclub
Aug. 19 – Los Angeles, CA @ Exchange LA
Aug. 20 – Portland, OR @ Euphoria Nightclub
Sept. 4 – New York, NY @ Electric Zoo
Sept. 9 – Denver, CO @ The Church
Sept. 10 – Chicago, IL @ Sound-Bar
Sept. 16 – Toronto, ON @ The Hoxton
Sept. 29 – Washington, DC @ Soundcheck
Sept. 30 – Philadelphia, PA @ Rumor
Oct. 1 – Orlando, FL @ GILT Nightclub
Oct. 21 – Vancouver, BC @ Celebrities Nightclub

www.Facebook.com/jasonrossofficial
www.Twitter.com/jasonrossofc
www.Soundcloud.com/jasonrossofficial
www.Anjunabeats.com
www.Facebook.com/Anjunabeats
www.Twitter.com/Anjunabeats