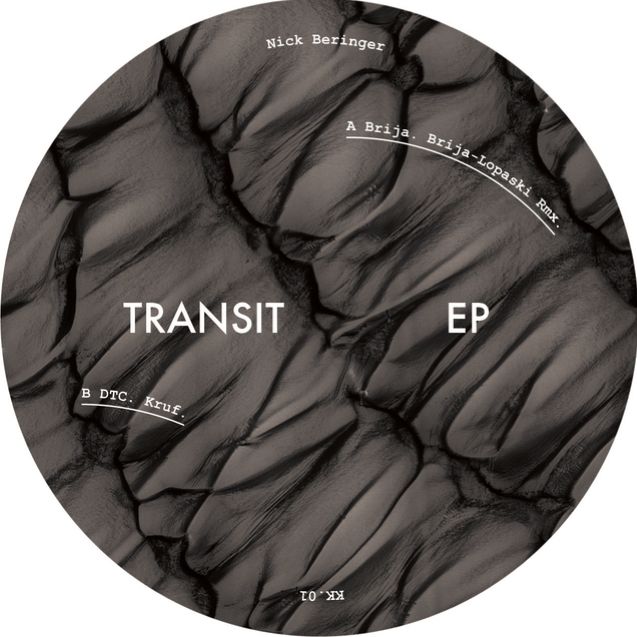 Nick Beringer - Transit EP
Early September will see the release of Nick Beringer's 'Transit' EP via Germany's Käse Kool (KK) imprint, accompanied by a remix from Lopaski.
Berlin based producer Nick Beringer has been steadily bubbling away as a producer and DJ over the past half a decade with releases on labels like Hardrock Striker's Skylax, Beste Modus and Taverna Tracks. His forthcoming 'Transit' EP on Käse Kool is a 4-track showcase of his signature groove-infused style, which has earned him recognition as a pillar in the underground scene since 2011.
The EP opens with 'Brija', a seven-minute number featuring a compelling bass combined with a classic-house groove-fuelled lead line- aimed squarely towards the dance-floor. Birimingham-based DJ-Producer Lopaski then takes on a remix of 'Brija', contrasting with muted glitch kicks and delicate sub hits providing his stripped-back take on the opening track.
'DTC' follows with arresting percussion and soulful synth swells before 'Kruf' rounds off the EP with a murkier bass, meandering synth strokes and a solid rhythmic drive.
Nick Beringer's 'Transit' EP is out on Kase Kool (KK) 7th September 2016.
Tracklist
Brija
Brija (Lopaski Remix)
DTC
Kruf