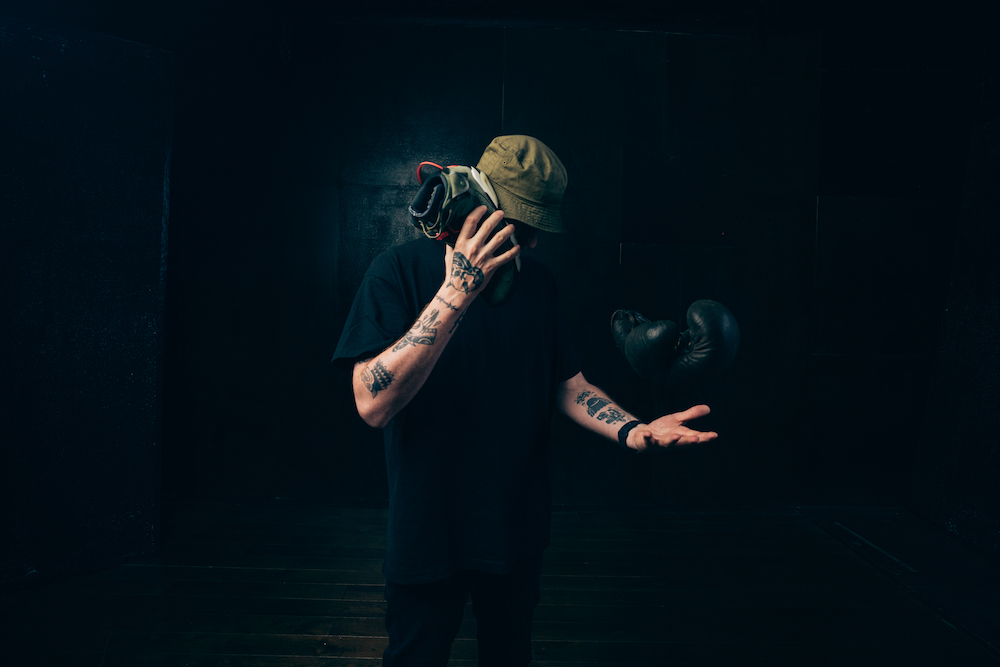 Trap Legend UZ Returns With New Single, "Focus," and NFT
Esteemed French DJ and producer UZ is back on the release radar with his first original single of 2021, 'Focus.' The track has been released in conjunction with a visual NFT designed by coveted graphic designer, Cat Owens. "Focus" serves as the lead single from the influential trap star's upcoming deluxe LP, Trinity (Deluxe Edition), featuring hit tracks from the original Trinity LP, new originals, and exclusive remixes from well-known bass and trap producers, such as Great Dane, HWLS, Bailo, and more. The mix LP's first single 'Focus' is out now via UZ's own imprint, Quality Goods Records, and precedes the release of Trinity (Deluxe Edition), out October 22nd.
'Focus' kicks off with an ominous soundscape before erupting with a hard-hitting bass drop. The single displays UZ's classic sound that both old and new fans alike know and love. Packing a punch with glitchy textures and a raw sonic intensity from beginning to end, the 3-minute-long track is a certified trap hit, delivering a transmissible fire to listeners' eardrums. The high-octane offering primes listeners for what UZ has to offer on his forthcoming deluxe mix LP. 'Focus' sets UZ up for massive success in the tail-end of 2021.
View: 'Focus' NFT – https://foundation.app/@UZ/focus-89845
Since first exploding into the scene in 2012 with his 'Trap Shit' series of 25 genre-defining trap classics, French-born DJ and producer UZ has remained an active voice in trap and bass through his imprint, Quality Goods Records. The original Trinity LP – released in 2020 – marked his third studio album release, and was preceded by his acclaimed 2018 LP The Rebirth, and his 2017 debut LP Layers, which peaked at #24 on Billboard's Dance/Electronic Album chart. UZ continues to dominate the trap scene with his extensive discography of over 200 releases featuring singles and collaborations with major artists such as T-Pain, Flosstradamus, Zeds Dead, OG Maco, and more. The esteemed talent has taken over global stages at Coachella, Sonar, EDC Las Vegas, and Ultra Music Festival throughout his career as a trap producer. His upcoming Trinity (Deluxe) remix album takes his established and influential work to the next level.
'Focus' gives listeners a look into what's in store for UZ in his upcoming deluxe LP, due for release on October 22nd. Unleashing his first release of the year, UZ continues to keep up his name as one of the greatest trap producers in the scene.
Pre-save 'Trinity (Deluxe Edition)' here – https://to.qualitygoodsrecords.com/trinity-deluxe