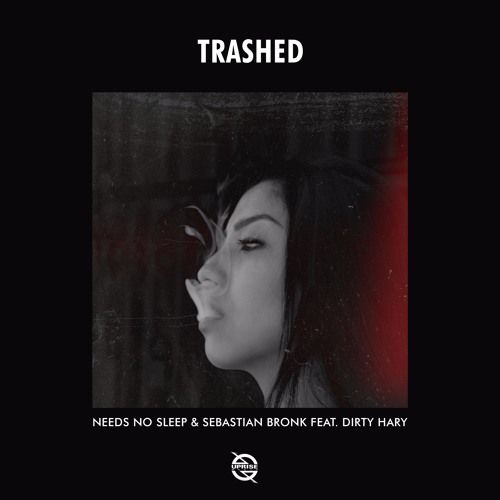 Needs No Sleep & Sebastian Bronk ft. Dirty Hary - Trashed
Equipped with basslines to die for and some impressive dancefloor know-how, Needs No Sleep has been coming in hard and fast with the club tracks this year. With recent singles Who Can Do and Get Dirty making sure to let us know exactly who's boss when it comes to G/Bass House bangers, Needs No Sleep now teams up with renowned DJ and producer Sebastian Bronk for new single Trashed ft Dirty Hary.
Since emerging from the depths of Australia's pool of musical talent, Needs No Sleep has been on a mission to get the world firmly on its feet; inspiring music lovers across the globe to keep the party going far in to the early hours. It's his infectious beats and catchy vocal samples which continue to keep fans listening out for each and every one of the producer's forward-thinking releases.
Hailing from the Netherlands, Sebastian Bronk is more than just a talented producer. Since embarking on the scene in 2016 as prodigy in bass music, the Dutch DJ and producer has been racking up support from some of the biggest names in dance music, including Tiesto, David Guetta and Martin Garrix. Continuing to gain fans worldwide thanks to his knack of experimenting with the contemporary, Sebastian Bronk has already remixed some of dance music's biggest names and is known as an impressive independent producer.
When two musical talents such as these cross paths, you can bet your bottom dollar that the result will be explosive. And that's exactly what Trashed is. Already snapped up by Triple J for a premiere and featuring vocals from Dirty Hary, Trashed is the creation of two house music masterminds. Now that's enough reading – time to get dancing.
Trashed ft. Dirty Hary will be available on Uprise Records from 10th July 2017.
SOCIAL MEDIA:
https://soundcloud.com/needsnosleep
https://twitter.com/NeedsNoSleep_
https://www.facebook.com/NeedsNoSleepMusic/
https://www.instagram.com/needsnosleep_/
https://soundcloud.com/sebastianbronk
https://www.facebook.com/SebastianBronkOfficial
https://twitter.com/SebastianBronk
http://sebastianbronk.com/