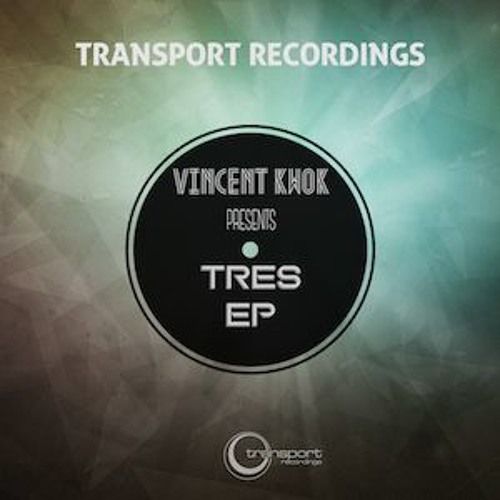 Vincent Kwok - Tres EP
Vincent Kwok returns to San Francisco's Transport Recordings for a trio of delectable house music treats, collected under the banner of the Tres EP. With recent cuts on SP Recordings, Double Cheese Records, and Soulsupplement Records – as well as his continuing work with DJ MFR's Transport imprint – Vincent Kwok has been consistently providing dance floors with his warm and soulful house music sound for over a decade. The EP launches with "Tres", a potent mix of big, staccato chords, emotive vocal hits, classic organ bass, and uplifting vibes galore.
This is followed by "Streets Coming Up" which is a deeper take on Kwok's style. Gentle, swirling pads, a percussive synth melody, and more well-placed vocal phrases make for a beautifully dreamy after-hours moment. "Feeling Alight" closes the release, continuing this enchanting late night feel. Filtered chords swell and wane under soulful vocal samples, creating a wonderfully dynamic ride. The masterful combination of the rolling bass line and polished house beats enhance things further. With the Tres EP, Vincent Kwok is in top form.
Label and Artist Links:
www.transportrecordings.com
www.vksf.net