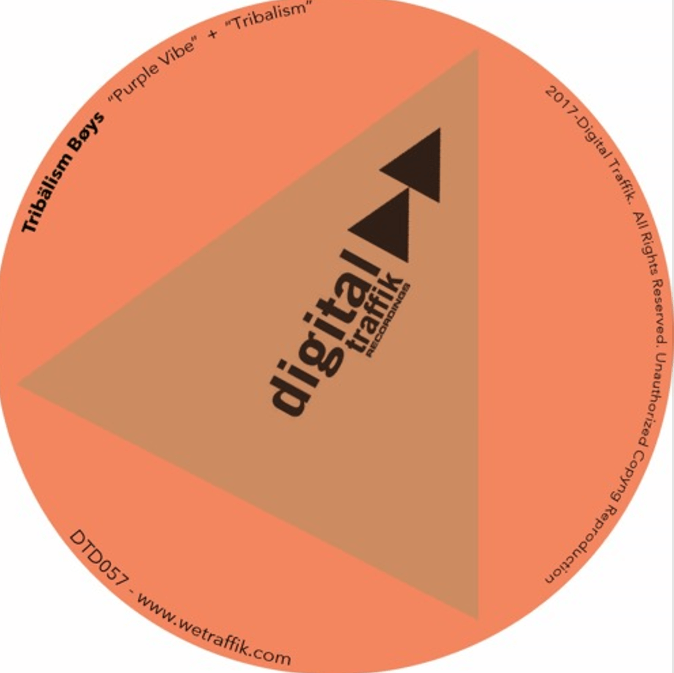 Tribalism Boys - Tribalism / Purple Tribe
Tribälism Bøys is a new duo unearthed by Digital Traffik and here they really come correct with a pair of killer productions. They come from Italy and impress here with two varied but vital cuts.
Up first is Purple Vibe, a deep six minute rolling techno cut that really pulls you into the groove. The colours and synths are trippy and magical and the production is warm and inviting. It makes for a great track to drop in some heady basement. Then comes Tribalism, which is more loose and tech in nature. The percussion is sharp and the synths are warm once more. Some great male vocals also colour the track and ensure that crowds will react well when they hear this one.