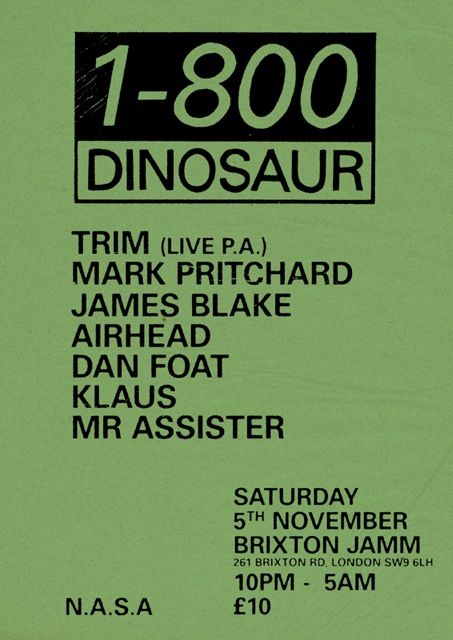 Trim announces headline London show with 1-800 Dinosaur
1-800 Dinosaur return to the UK with a one-off party at Jamm featuring Trim's headline London performance and special guest Mark Pritchard alongside the full 1-800 crew including James Blake, Airhead, Dan Foat, Klaus and Mr Assister.
1-800 Dinosaur and Trim are undoubtedly trailblazers. Earlier this year 1-800 Dinosaur presented their first full length release '1-800 DINOSAUR Presents Trim', an outspoken, sharp and introspectively sinister album that weaves hypnotically between the 1-800 crews' varying soundscapes.
1-800 Dinosaur is a collective, and every release is a collaborative endeavour: this show is no different.
Trim / Mark Pritchard / James Blake / Airhead / Dan Foat / Klaus / Mr Assister
Saturday 5th November, Brixton Jamm
Tickets: http://dice.fm/1-800-dinosaur