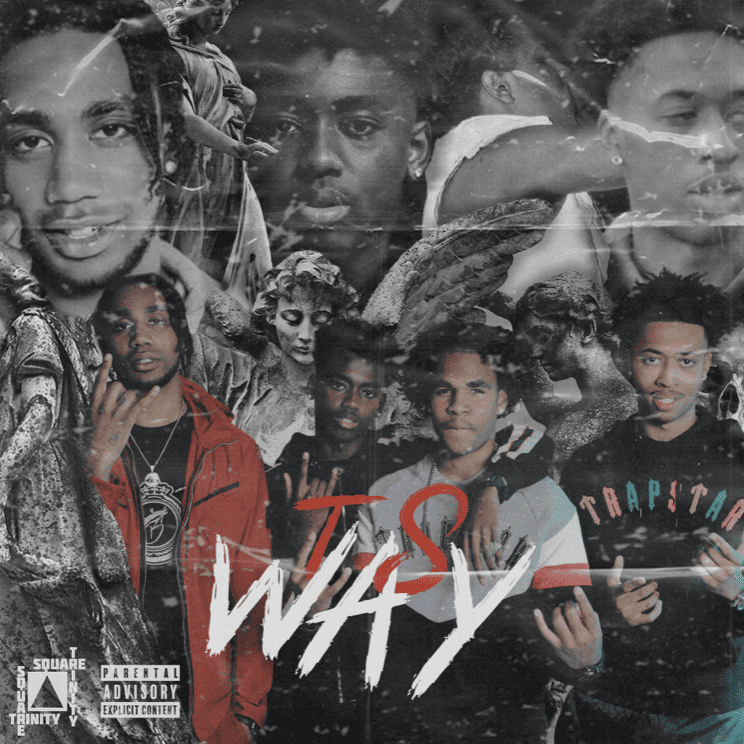 Trinity Square share new project 'TS Way'
"The next big thing to come out of Nottingham" – Young T & Bugsey
Nottingham Collective Trinity Square are about to shake up the industry with the release of their new studio mixtape 'TS Way'.
The group of 4; Bluu, Trizzy, Baby Boy and Huey, have come together to merge a unique mix of rap and melodies and they have released their breakout project 'TS Way'. After dropping singles like, 'Creepin', 'Down' and 'Pattern' that have earned them a loyal following, summer 2020 is the time to debut their first project and bless fans with a tape. 
With 9 tracks, including a bonus song, they have provided something special thanks to their 4 unique and individual styles, as well as production from some of the most stand out talents in the scene, including: Goldfingers, Mokuba, Yung Lando, A Class, Zdot & Krunchie, Jay Bands, Kwest, Musick Palaze, Diplomat and TRTTheProducer. Providing sonically enticing sounds that combine rap, singing, depth, pace changes and knock out hooks, Trinity Square continue on their upward trajectory.
Having previously supported MoStack and eventually gaining an ear from national radio hosts and stations such as DJ Target, Yasmin Evans, Toddla T, Twin B and KISS FM, they have also been picked up by Stormzy's Booking agency sharing the same roster as Krept & Konan, J Hus and D-Block Europe.
The 4 Notts stars have built a solid friendship circle allowing them to produce natural music that brings an organic vibe to the centre of Trinity Square, which will be heard on this tape. Their shared opinions, personal takes on situations and ability to share playful innuendos and concepts, in an individual way, makes the result unique, genuine and contrasting from other music on offer right now.
Having gained support from the likes of gatekeepers GRM Daily, who premiered videos including 'Intro', the first taste of the 'TS Way' Mixtape, Trinity Square are gaining major attention and certainly delivering on the title of being 'the next big thing to come out of Nottingham'.