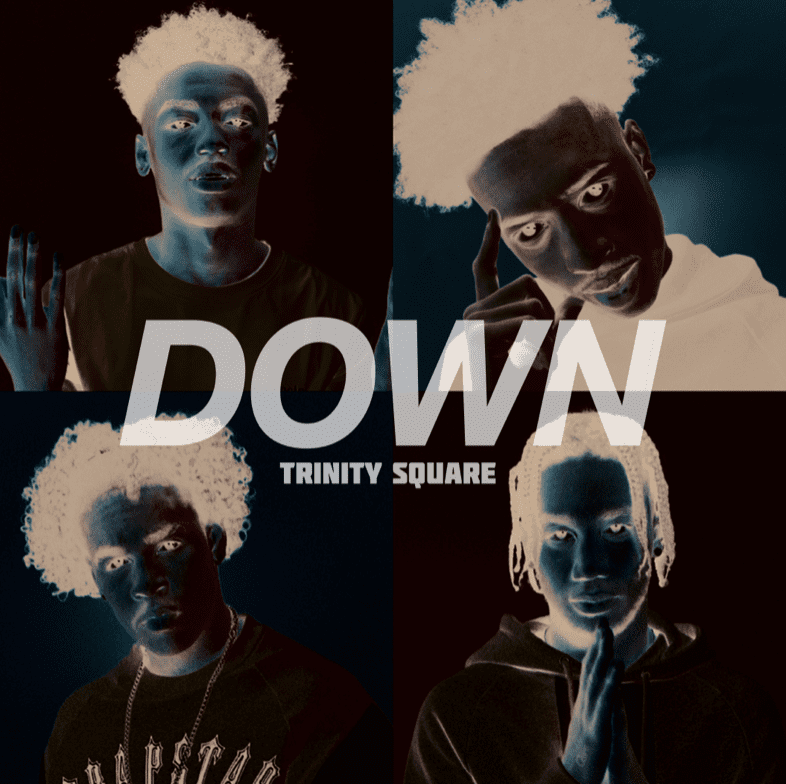 Trinity Square unveil their new track 'Down'
Nottingham five-piece Trinity Square blend R&B and UK Rap together on their latest single 'Down'.
A true product of their environment and with proud connections to Nottingham, the collective take their name from the famed 'Trinity Square' in the heart of their hometown. Drawing attention to themselves after carving their own sound and dropping consistent music accompanied impressive visuals, the five-piece are hitting the radar amongst tastemakers thanks to their unique style and boisterous energy. 'Down' is the 2
nd
 single from their long-awaited mixtape 'TS WAY' following 'Intro' with a video that dropped on GRM Daily on July 8
th
. As a group that encourages a "no limits" creative input which can be reflected throughout their music, we're expecting this mixtape to reinforce Young T and Bugsey's quote of Trinity Square becoming "the next big thing to come out of Nottingham".
Following releases on GRM Daily and support from national radio, Trinity Square have garnered interest from DJ Target, KISS FM and Nottingham's own Young T and Bugsey leading them to be snapped up by Stormzy's booking agent, joining the roster amongst Krept & Konan, J Hus and D-Block Europe, going on to support MoStack at the end of 2019. Formed of young rappers and singers; Huey, Bluu, YD, BabyBoy and Trizzy, each member brings a different element to their tracks, confidently blending their individuality with pace changing verses and infectiously catchy, sing-a-long hooks. After a string of successful singles, Trinity Square are preparing to release their debut mixtape 'TS WAY'. Produced by Birmingham's A Class, 'Down' is a great sonic blend of UK and US rap with R&B elements as each member details their daily activity, boasting financial and musical wealth as they attempt to win over their counterparts. Rolling hi hats and bass with an 80's synth undertone that will have your head bopping. Lyrically it's everything you'd expect from the five-piece as they switch flows, trading-off sharp delivery with each verse united together by a catchy R&B hook. Another confident and striking release from Trinity Square, setting the pace and furthering Nottingham's spot on the UK scene.