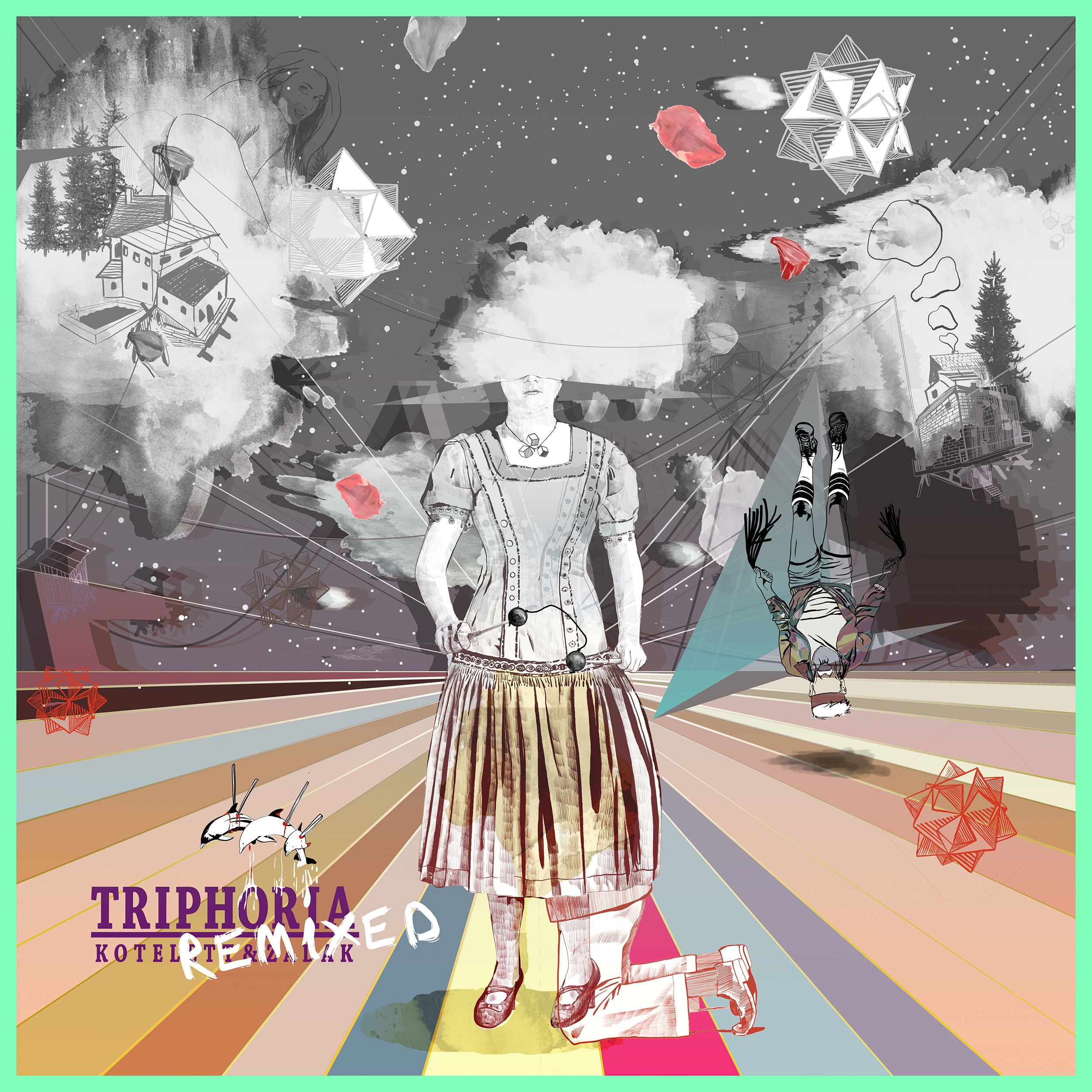 Kotelett&Zadak - Triphoria (Remixed)
Kotelett & Zadak's last LP was a great one. It ran the gamut between many different house styles and touched on some killer moods and grooves. As such it makes perfect sense the the Hommage label has decided that, for its next release, they will commission a bunch of remixes of it. The resulting package is as good as the LP itself and covers lots of ground and takes on some really on point producers from around the world.
Many of the remixers are of a deep house scene. Monkey Safari, who have clocked up many club hits before now, have decided to smooth things out to a serene and cerebral roller that takes you well below the surface. It is masterfully paced and balanced and sets a fine tone for the EP. After that there are many variations on a theme, but for me the finest track here might be the last one, which comes from Orkit. It is rich with spaced out little synth details that are delicate but effective and the rubbery drums below really suck you in.
The rest of the EP offers up more bumpy stuff from Soukie & Windish, who have a tech edge to their beats, then for lovers of stuff that is zoned out and late night, stripped back and seductive, try the excellent remix from Prismic. Ilbert's ORS Boogie virsion of Everything I Do is the most playful here with its house party vibes, grubby synths and loose limbed hand claps. Viktor's remix of And And And is the sort of track to get floors locked into its long, droning, hypnotic drums and finally Martin Waslewski then reworks Triphoria into a supple hose number with intergalactic moods permeating the popping kicks.
All in all this is a top EP full of treats.
You can pick up a copy of the album here: https://pro.beatport.com/track/triphoria-martin-waslewski-remix/7552053