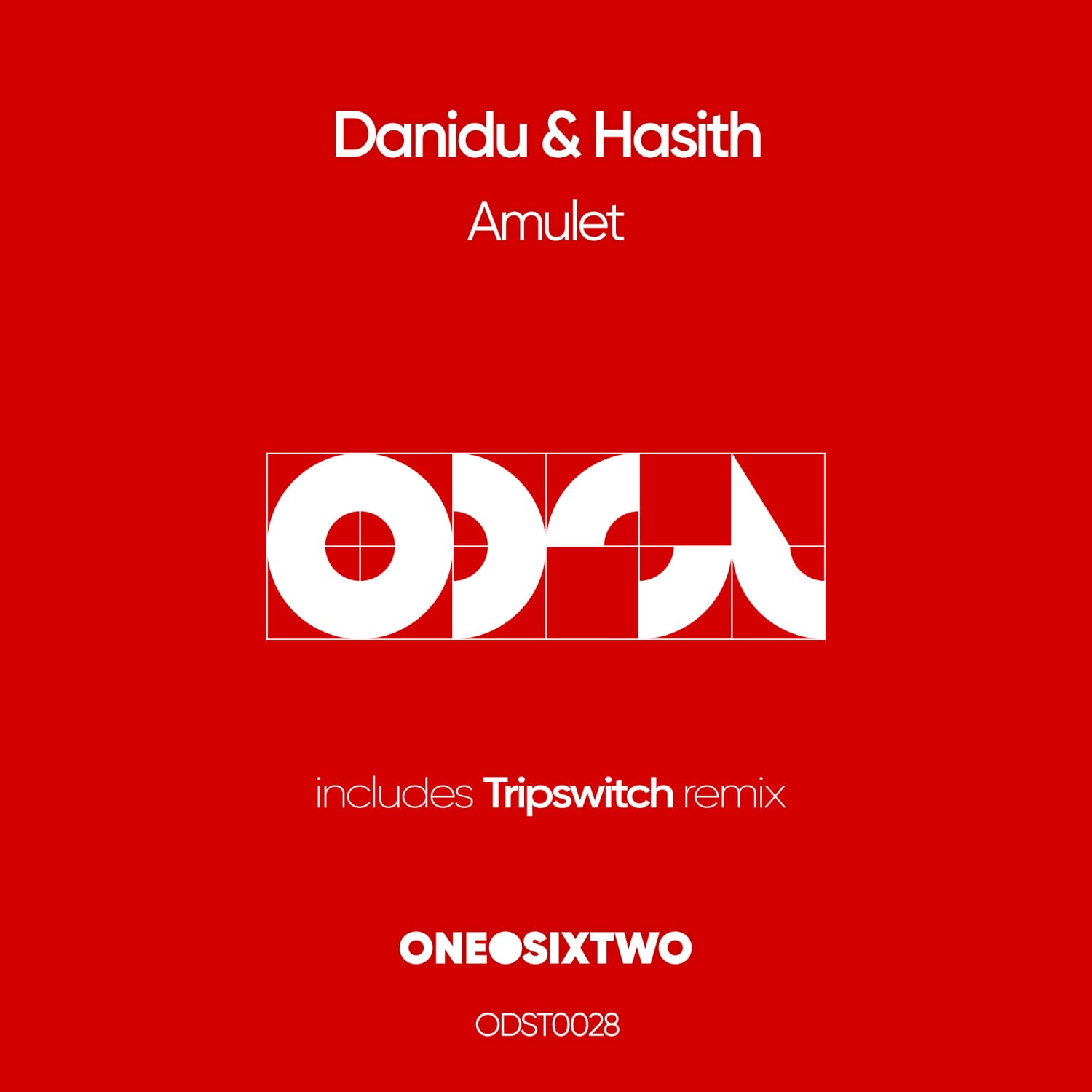 Tripswitch's onedotsixtwo label welcomes Danidu & Hasith for their debut single release
With their recent impeccable remix of GMJ 'Periphery' (ODST0027) remaining a firm fixture in many progressive DJ sets worldwide, Tripswitch's onedotsixtwo label welcomes Danidu & Hasith for their first single release.  These two supremely talented DJ/Producers, who are rapidly rising up from the Sri Lankan electronic underground, unveil 'Amulet'and show exactly why they are both so highly regarded.  Label boss Tripswitch completes this outstanding package with yet another remix par excellence.
The subtle insistent pulse of 'Amulet' is extremely enticing, as its hypnotic melodic deepness unfolds with refined ease over nine magical minutes.  Danidu & Hasith introduce a delicate smattering of cleverly juxtaposed synth hooks in their immaculately detailed arrangement, that enhance and charm perfectly as the enthralling talismanic musicality unfolds.
Tripswitch picks up the melodic gauntlet and runs with it, inscribing his own distinctive mesmerising mastery on proceedings.  His remix teases and flows with both poise and drama, utilising multiple layers of spellbinding percussion, melodies and FX, as he introduces subterranean bass dynamics and creates his distinctively sensuous, beautiful interpretation of 'Amulet'.
Danidu & Hasith's combined unique vision, driven to deliver pure quality with essential attention to minute detail, saw this exhilarating duo burst into the progressive collective consciousness through 2019, when they joined their creative minds in the studio.  A series of immense remix projects for Rick Pier O'Neil (twice), Nishan Lee, Ricardo Piedra and, most recently, GMJ for onedotsixtwo, has seen the duo turning heads everywhere.  Their excellent Serendeep label is also flourishing and invigorating their home country's scene, whilst pushing it onto the global stage. They are future world stars in the making.
Bandcamp: https://onedotsixtwo.bandcamp.com
Beatport: https://www.beatport.com/label/onedotsixtwo/62965
Spotify: https://open.spotify.com/playlist/7KYcPhkt1YwtiNklyKZJz0