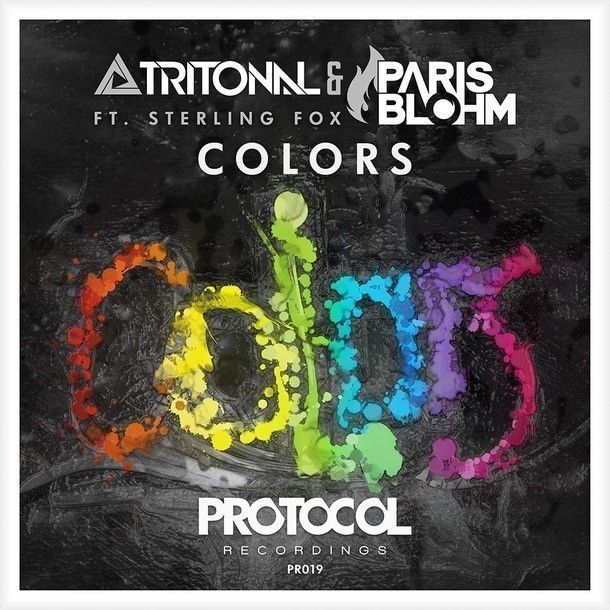 Tritonal & Paris Blohm ft. Sterling Fox – Colors
Protocol Recordings releases Tritonal and Paris Blohm's new single, "Colors" featuring Sterling Fox. Kicking off the new year, Protocol sets a strong tone with a song that has been buzzed about ever since Nicky Romero played it out during the ADE Protocol label night this past October. Tritonal and Paris Blohm's "Colors" is an instant progressive house classic featuring anthemic vocals that will spur massive sing-alongs throughout the year. Purchase "Colors" here: http://bit.ly/Klxi9C.
The established duo, Tritonal, and the burgeoning talent, Paris Blohm, have joined forces for their debut release on Protocol. In the intro of "Colors," they pair steady drums with layered piano and synth melodies to create an uplifting foundation for Sterling Fox's silky vocals. A thought-provoking bridge soon follows and the song takes a breath just before a swift build. A crescendo with ascending elements then gives way to the melody-driven drop supplemented by vocal accents and a feel-good climactic vibe. Tritonal and Paris Blohm have successfully produced the next smash in the growing Protocol Recordings catalog.