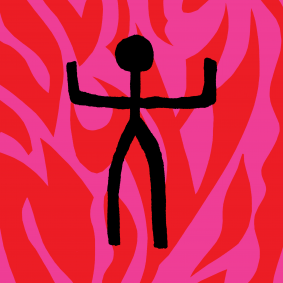 Tropikal Camel – Awakening Spirits
Berlin based, Jerusalem pioneer Roi Assayag aka Tropikal Camel serves up his fantastic new album, 'Awakening Spirits' on Brussel's based label Rebel Up, distilling 20 years of musical experience.
Tropikal Camel casts a spell over audiences from Europe to Africa through the Middle East by blending percussion with a psychedelic edge at places like Nuits Sonores and Nyege Nyege. It is a sound that draws on his Middle Eastern and North African heritage and heads into the future. In the artist's unique way he fuses elements into a special blend of driven bass, deep pads and chopped chants for a musical journey that continues on this spellbinding new offering.
Deeply moving opener 'Deja Groove' immediately sinks you into an enchanting world of percussive flurries and weightless beats. Superb track 'The Spirits' is then a sparse and intoxicating brew of churning drums and Middle Eastern chanting, and 'Waves' is a loose and languid mix of lurching grooves, traditional percussion and edgy synth drones that trap you in a trance.
The pressure then builds again with the clattering drums and hits of 'Zachotronic' and the excellent 'Beeehave' slips into darker, almost techno leaning territory. The moodiness continues on  'Dreamshadow' with its eerie melodies and gently turning drums, while 'Seashells' mixes all of the above into an electrifying trip through world sounds that brings plenty of new influences to the dance floor.
This is a deeply uplifting and spiritual record from a fascinating artist.
Tracklist:
1. Deja Groove
2. The Spirits
3. Waves
4. Zachotronic
5. Beeehave
6. Dreamshadow
7. Seashells