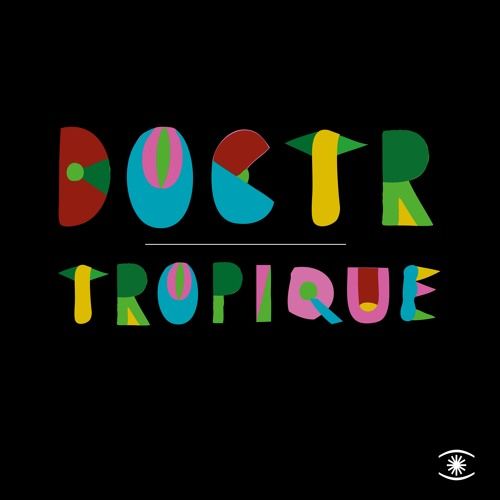 Doctr - Tropique
Every once in a while a record comes along defies any sort of conventional explanation and transcends today's numbed-out consensus beats.

Cosmic Disco, Neo-Balearic, Retro-Italo-futurism – get creative as you wish trying to peg it, but one thing is for sure, Doctr's 'Tropique" is undoubtedly an excellently crafted tune; an immaculate exercise in retro house music and a true crowd-pleasing dance hit that's just impossible to resist.

As if magically appearing from the untouched realms of electronic music, the soundtrack to some quirky, exotic floating party at the centre of the Bermuda Triangle, "Tropique" is a simple concept, a seemingly innocent loop which rolls along and sneakily picks up more effects with each rotation. The production is near faultless, perfectly structured and fine-tuned to draw the maximum drama out of its infectious bass and tasty keyboard hook. Even more impressive, it manages to do so without ever feeling cheesy or overdone; straddling the fine line between being both modern and retro at the same time.

Its creator? Well little is documented about the producer who simply goes by the name of Doctr – but it's clear that he operates to the beat of his own drum and knows how to rock a party with rollicking flair judging by the dubby but joyous vibes he brings to this fleet-footed offering. 'Tropique' sounds like its gestation was characterised by years of crate-digging and wild, balmy nights that stretched on for eternity, given its eclecticism and woozily high spirits.
Having played only a handful of acclaimed shows thus far, it appears Doctr is that rare find; a crowd-pleasing DJ whose musical skills trump his proven ability to move butts.

'Tropique" is the tune this summer's been craving and will no doubt be virtually inescapable throughout 2016 and the years to come.