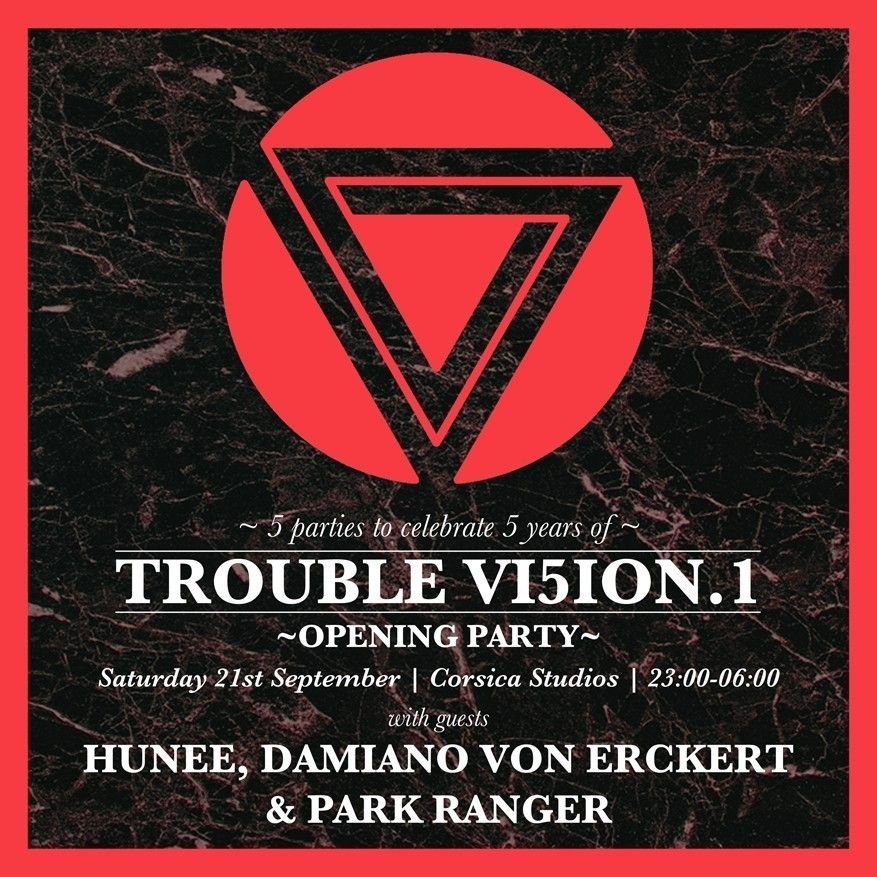 Trouble Vi5ion 5.1 with Hunee & Damiano von Erckert
We're kicking things off with the most intimate party of the series. 1 Room at Corsica Studios, 3 of the best house and disco DJs around for 200 people.
Headlining we welcome back Hunee to E&C. Having played for Tief a few times at Corsica, Hunee will be making his Trouble Vision debut. His unique take on house and disco blew room apart last time he was here so we look forward to watching him do it all over again on the 21st.
In support we're exceedingly excited to announce that Damiano von Erckert will be making his UK debut and launching his debut solo EP 'Love Based Music.' The young Colognian first got our attention when he released 'Mister Pink, What Have You Been Smoking,' a record that has had some serious rotation at Trouble Vision since its release in January. You can now stream his debut LP here – http://original.jpgsnd.sc/19Ptzsf
Last but not least, our resident party starter Park Ranger will be on warm up duty.
And there you have it the perfect way to kick things off the celebrations!
We hope to see you there!
-x-TeamTV-x-
https://original.jpgwww.facebook.com/troublevision
http://original.jpgsoundcloud.com/troublevision
http://original.jpgtwitter.com/TroubleVision
http://original.jpgtroublevision.bigcartel.com
http://original.jpginstagram.com/troublevision