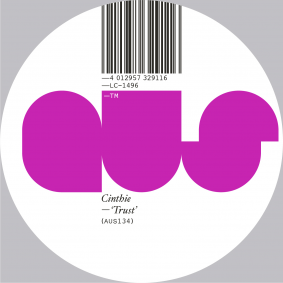 Cinthie - Trust EP
Cinthie joins the roster of Aus Music this November with her 'Trust' EP, comprising three original cuts from the Berlin artist.
Founder of several imprints, namely Beste Modus, we_r_house and 803 Crystalgrooves, as well as her own label collective and record store brand Elevate, native Berliner Cinthie has become a highly respected figure in electronic music in her hometown and across the globe over the past few years. Most notably known for her long standing as a DJ primarily, yet recent months have seen Cinthie build her own studio and dedicate much of her time to carefully crafting the music she's always longed to. This new EP for Will Saul's Aus Music is a product of this time spent and marks the next phase for Cinthie's productions.
Title-track 'Trust' leads on the package, fuelled by an infectious marimba style percussive melody, bright tension building strings and a bumpy bass hook whilst crunchy drums and a spellbinding arpeggio leads further fuels the emotive, subtly blooming feel. 'Lost At Sea' follows next, employing a loosely flowing organic drum groove, jazzy Rhodes chords and resonant moog style synth licks to create yet another classy twist on contemporary house music.
'Hip Swing' then rounds out the package on a deeper tip with heavily swung, up-tempo drums at the forefront whilst murky bass reverberations, choppy stabs and ethereal pads subtly ebb and flow in the depths.
Cinthie's 'Trust' EP is out on Aus Music 23rd November 2018.
Tracklist
1. Trust
2. Lost At Sea
3. Hip Swing