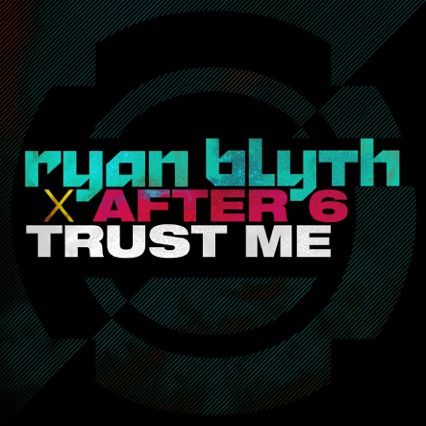 Ryan Blyth x After 6 - Trust Me
Ryan Blyth and longstanding collaborator After 6 are back with infectious new single 'Trust Me'. The track's instant likeability has already gained it radio support from the likes of Cameo, Mistajam, Steve Smart and Danny Howard, who has now signed it to his newly launched label, Nothing Else Matters.
Sampling Armand Van Helden's classic 90s hit 'You Don't Know Me', Ryan and After 6 add a hefty dose of bass and percussion whilst combining the original's vocals with a soulful female girl group, in a question-and-answer turn. The mixture of recognisable melodies, uplifting strings, hands-in-the-air vocals and a stomping bassline make 'Trust Me' the perfect track to set dancefloors everywhere alight.
Having already performed in 2015 at Ministry Of Sound, Sankeys Ibiza, The Royal Albert Hall and the Outbreak Festival amongst other notable stops on the global electronic circuit, Ryan's 2016 live schedule is already looking hectic. With 'Trust Me' set for release in March, you can be sure that this is just the beginning of a big year for Ryan Blyth.
About Ryan Blyth
Learning his craft at the junction of house music and big bass, Ryan Blyth has become known for his way of blending melodic vocals and driving bass lines.
The result on the dancefloor is peak time energy, with a dark and heavy backdrop.
Influenced in his formative years by Armand Van Helden, Erick Morillo, Carl Cox, and Tiga, Ryan is part of the new wave of electronic artists moving house music into its next chapter. Having paid his dues with a popular series of self-run club nights in his native Yorkshire, Ryan has now built up 3 million plays on his Soundcloud alone.
For more information on Ryan Blyth, please visit
https://www.facebook.com/ryanblythmusic/
https://twitter.com/Djryanblyth
https://soundcloud.com/ryanblyth
For more information on Nothing Else Matters please visit
https://www.facebook.com/nothingelsemattersNEM/
https://twitter.com/nothingelseuk