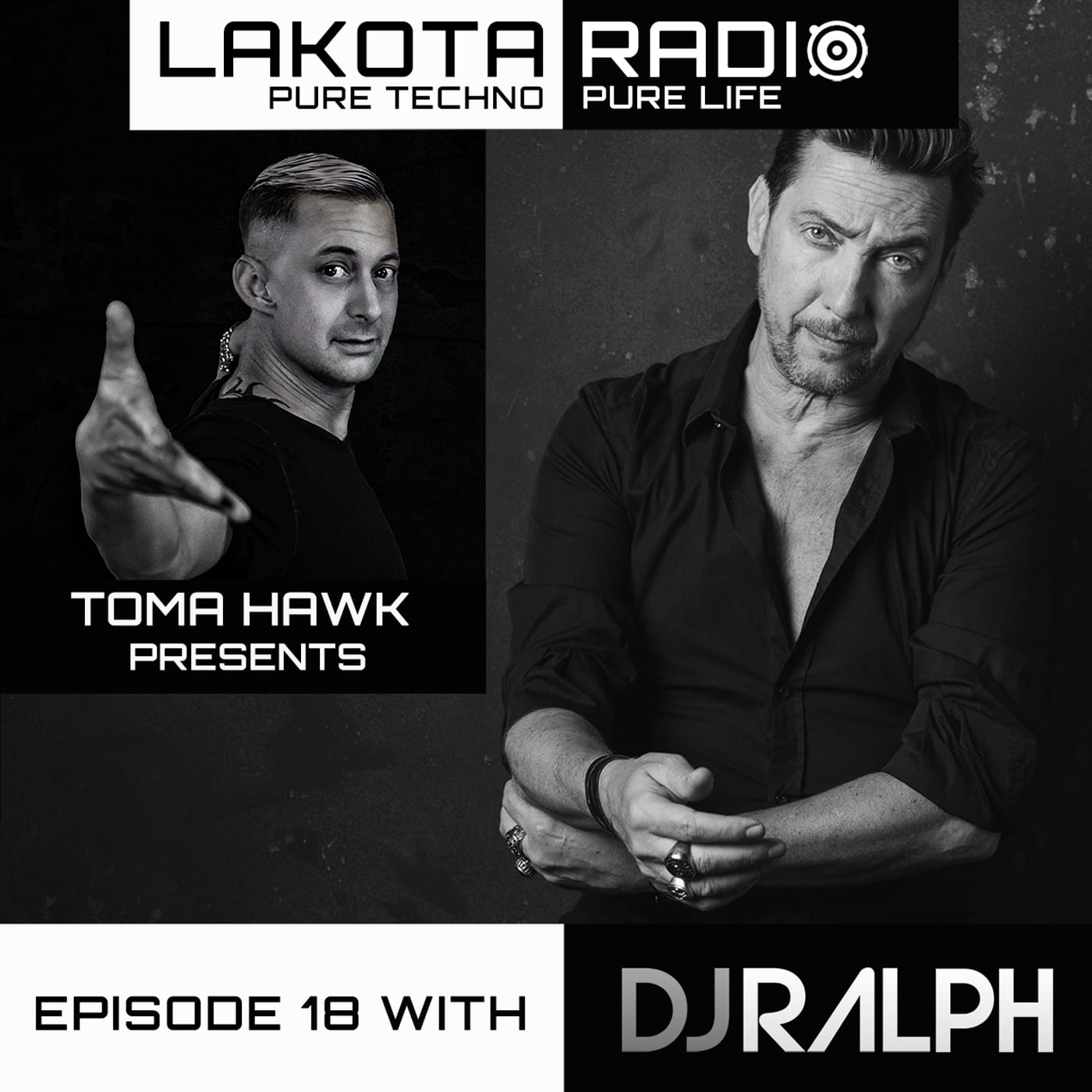 Tune into Lakota Radio with Toma Hawk and special guest DJ Ralph
Toma Hawk is back this week with yet another sensation radio show that is full of the very best Techno tunes around. With a history drenched in dance music and Techno, Toma Hawk has become something of an expert in his craft as he constantly evolves and releasing incredible productions as he does so. In his mix, you will find an exclusive play of his brand new EP under his Mon.Ton moniker which is deep, dark and powerful. The new tracks of his Green Fairy EP include 'The Dead Don't Die' and 'Black Window' which came out last week to critical acclaim. You will also find hits from Micheal Klein, Ken Ishii and Drunken Kong.
Toma Hawk is also joined by long-time friend and French Techno figurehead DJ Ralph who has featured on several of Toma Hawk's releases such as the 'Velvet' EP. DJ Ralph digs deep in his mix showing off the musical talents of artists such as Adana Twins, Norma, Victor Ruiz, Adam Beyer and Bart Skills. The pair have also teamed up once again for the forthcoming release from DJ Ralph titled 'Protocol 19' which will be available to download from the 7th August.
Tune in, sit back and enjoy the passion that flows through Lakota Radio. New episodes are released each week and can be found on Soundcloud and Mixcloud.
Listen to Lakota Ep 18 here:
Toma Hawk Online
www.mixcloud.com/TomaHawkMusic2000
www.facebook.com/electronictomahawk
www.instagram.com/tomahawkmusic2000
www.twitter.com/TomaHawkTechno
Tracklist Toma Hawk
Mon.Ton – The Dead Don't Die – Lakota Raw
Ken Ishii, Drunken Kong – Step Back – Tronic
Michael Klein – Medusa – Cocoon Records
Mon.Ton – Black Window – Lakota Raw
Tracklist Guestmix – DJ Ralph
Adana Twins – Origo – Cocoon Recordings
Matt Sassari – Every Time I See You – Truesoul
Norma – Karma . IAMT
Adam Beyer & Bart Skills – Sacred Cycles – Renaissance Records
Victor Ruiz – Nimbus – Drumcode
Jam & Spoon – Jerome Isma – Follow me – Black Hole Recordings