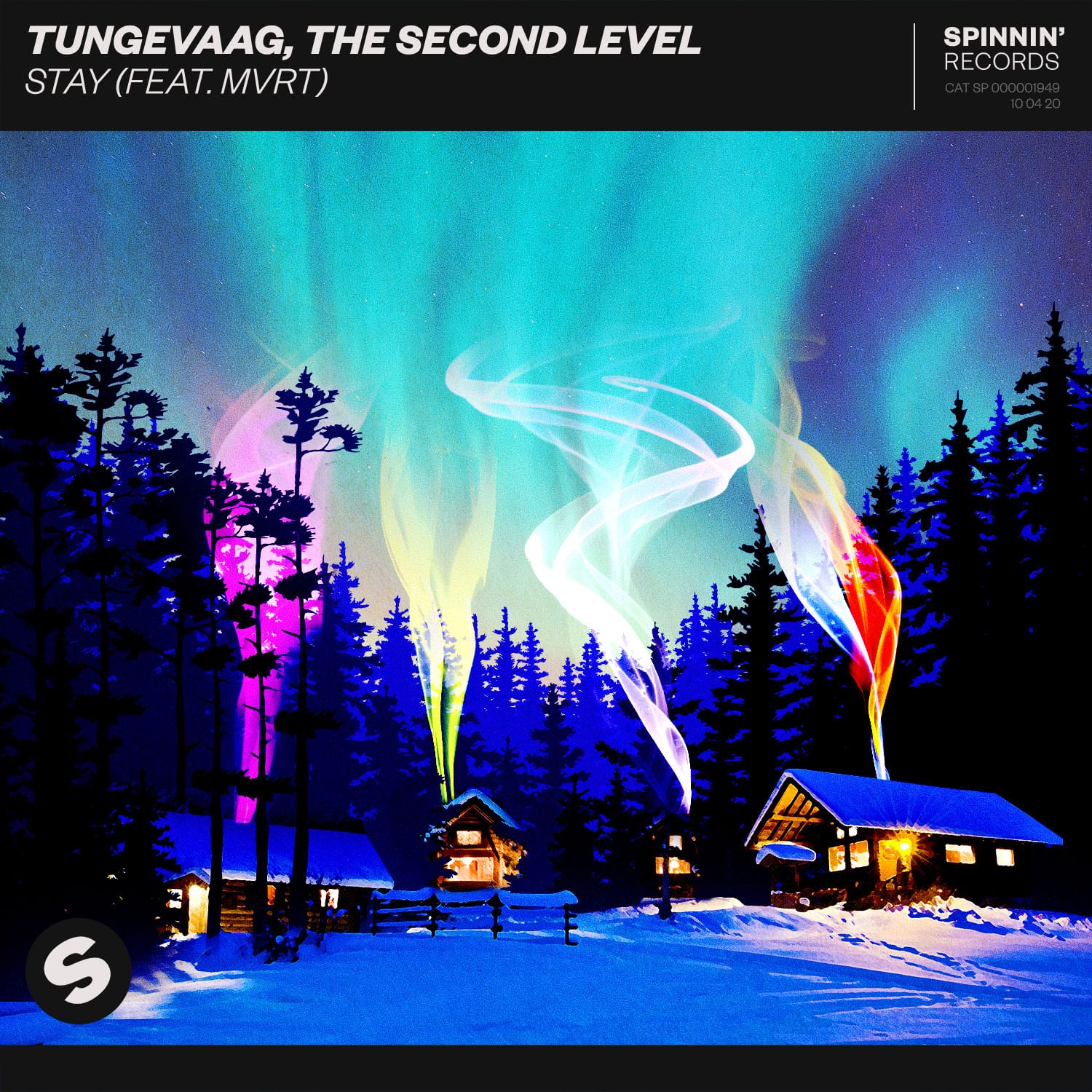 Tungevaag & The Second Level want you to 'Stay' (feat. MVRT)
Up-and-coming Norwegian hit producer Tungevaag returns with one of his most exciting new singles to date. 'Stay' sees him team up with Finnish DJ/producer The Second Level for a catchy, triplet infused dance gem, featuring the vocals of MVRT, a recent winner of The Voice in her native country Poland. For sure, an international gathering here that's bound to get the masses jumping all over the world – out now on Spinnin' Records.
Known from powerhouse duo Tungevaag & Raaban, the musical multiped Tungevaag returned on solo duty last year with hit single 'Knockout'. Making quite some waves among the dance audience since then, the record is already closing in on 10 million streams on Spotify alone – making this an exciting step back to solo duty for the Norwegian musician.
While also teaming up with other artists, resulting in massive hit tunes 'PLAY' (together with Alan Walker and K-391) and 'DANCE' (alongside CLMD), he returned with a solo release earlier this year, the massively supported 'Peru', played by DJ's like Afrojack, Dimitri Vegas & Like Mike, Hardwell, Timmy Trumpet and many more.
And now, Tungevaag is ready to take a next step in his musical evolution. Teaming up this time with the up-and-coming Finnish DJ/producer The Second Level, known for his exciting adventures in progressive styled club hits, their collab single 'Stay' is a tour de force of how to get a party started. Simply said, here's an instant anthem perfectly blending big room vibes with vocal house and jumpy triplet drops.
Featuring MVRT on vocals, known as a winner of the Polish edition of The Voice as well as her featuring on BLR's recent deep house gem 'Comfort Me', the record immediately brings a fresh gust of air thanks to her crystal clear performance. This is nicely countered by deep bass sounds and sweet melodies that grow from cautious chords to jubilant synth stabs, resulting in a chorus that's aimed to get the festival crowds jumping as one.
When 'Stay' drops, the feeling is meant to be glorious and uplifting. Tungevaag and The Second Level use the currently popular triplet sound to create a euphoric tune that will get smiles on the faces anytime, whether you're in a club or festival, or hosting your private home quarantine party – this is a record to lift those spirits.
"132 bpm, triplets, a super catchy melody and Norway meets Finland. That's my new track «Stay» together with TSL. I have known Daniel (TSL) for a long time and finally we release a track together. We are hoping this will get the mood of every listener up in these weird times! Enjoy!" – Tungevaag
"This track was a great international collaboration with Finland, Norway, Netherlands and Poland and I am super excited to work with Martin and the crew. Can't wait to play this on my DJ sets and get feedback from the live audience!" – The Second Level