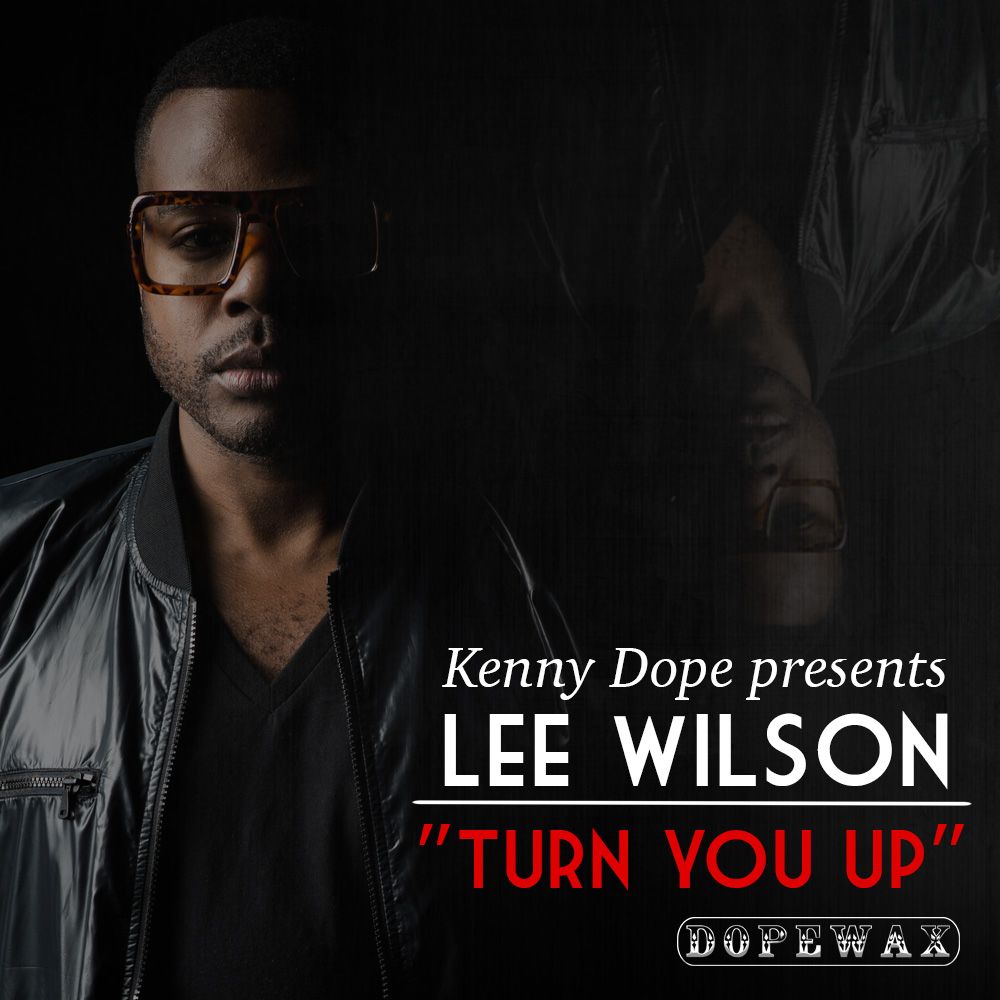 Kenny Dope Presents Lee Wilson - Turn You Up
Dopewax. Well-established and world-renowned producer/DJ Kenny Dope's imprint has begun its re-launch so far with some of the biggest names in the industry. Amid his deep and varied history of original club hits, hip hop productions, and remixes for independent and pop artists alike, Kenny's diverse fanbase stems from those just discovering him to those who have been faithful for nearly 30 years. With an equal amount of effort being poured into building his brand, it's no surprise that Dopewax continues its sonic heritage with a fair few of the most talented producers, both pioneering and newly emerging, as part of its global family. Dopewax now presents another explosive remix package as part of an original new single from one who is being touted as 'house music's new voice', Lee Wilson. It includes 3 remixes from Kenny Dope himself in collaboration with fellow innovator and a name synonymous with House Music, Todd Terry! A bonus remix from East Coast producer and Dopewax newcomer Kelvin Sylvester, is on board for additional club flair. Originally produced by Marco "El Mago" Calderon and mixed for release by Kenny Dope, Dopewax is following tradition of all the great dance tunes by hitting the clubs first with this remix bundle, while breaking tradition by presenting an artist that crosses musical boundaries, and laying the foundations for an immense year ahead.
Traxsource Buy Link: http://www.traxsource.com/title/608250/turn-you-up
Every once in a while an artist comes along who reminds you why you fell in love with music in the first place. When a singer can tap into that passion and effectively translate it into his music, it transcends time, genres, and cultures, making for true artistry. East Coast singer/songwriter Lee Wilson has such a passion and his debut Dopewax single presented by 4-time Grammy nominee Kenny Dope, "Turn You Up" is a prime example. It's the debut lead from his highly anticipated album project which promises to quench one's thirst for quality. A crossover hybrid of many styles, not the least of which include House, Pop and R&B, it's complete with lush vocals, hypnotizing harmonies, clean beats and plush chords, that would make even Pharrell smile.
On deck here are a stack of effective remixes by Kenny, who teams up with the incomparable House DJ/producer Todd Terry for 3 distinct House mixes. They tear into the very heart of the record on their (main) Kenny Dope & Todd Terry Mix, turn out a 10-minute spaced-out electronic O'Gutta Dub of epic proportions, and that Brooklyn Bridge Dubb has a dark cinematic flow all over it. Rounding out this package nicely is a K-Dope-approved mix by fellow East Coast electronic producer and new member to the Dopewax family, Kelvin Sylvester. His mix brings all the 4/4 goodness we love so much with its bubbly percussion and jackin' chord jabs. Be on the lookout for Kelvin's forthcoming album project as well! Meanwhile, singer/songwriter Lee Wilson has a story to tell and we can't wait to share it with the world.
The 'Turn You Up' remixes are out now on Traxsource.
https://www.facebook.com/Dope-Wax-Records
https://soundcloud.com/dopewax-records