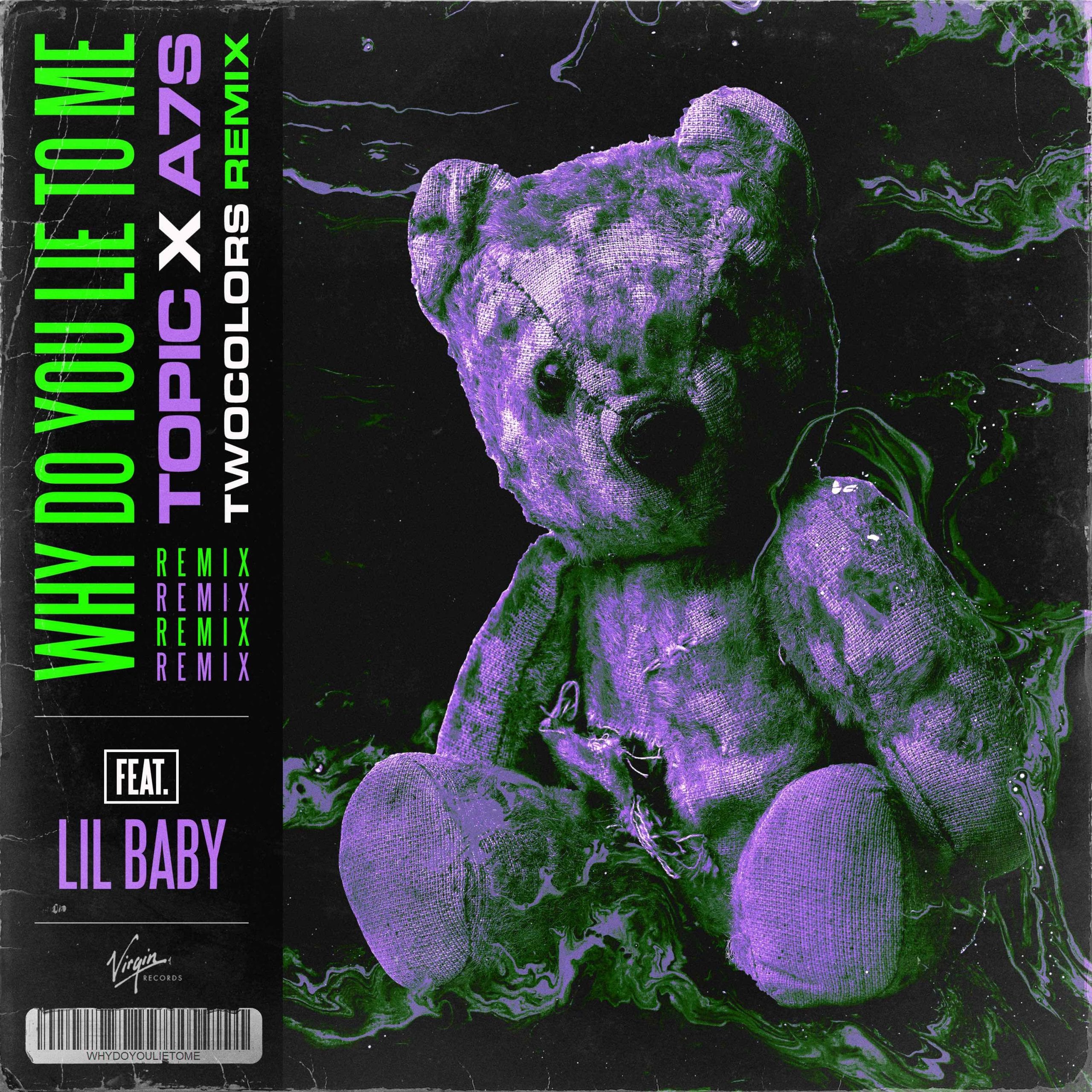 twocolors remix Topic & A7S' latest single 'Why Do You Lie To Me' feat. Lil Baby
Globe-conquering duo twocolors are the latest artists to remix the Topic & A7S smash 'Why Do You Lie To Me'.
The twocolors remix is characterised by emotional grooves and a deep, pulsating bassline, ideally complementing the rich melodies of the original. It follows a remix from German dance music breakout star Keanu Silva, with both reworks featuring on a 'Why Do You Lie To Me' remix package, out today.
A certified hit, the original of 'Why Do You Lie To Me' has racked up over 25 million global streams since its August release, also garnering strong radio support from BBC Radio 1, Capital FM and Kiss FM in the UK.
Merging pop, dance, techno and electro, twocolors have been making music together since 2015, bursting onto the scene with 'Follow You'. Citing the likes of Nile Rodgers, Daft Punk and David Guetta as inspiration, the duo are reflecting on the great sounds of the past to make sense of the future. Their viral latest single 'Lovefool' has amassed a whopping 212 million streams and close to a million radio plays worldwide.