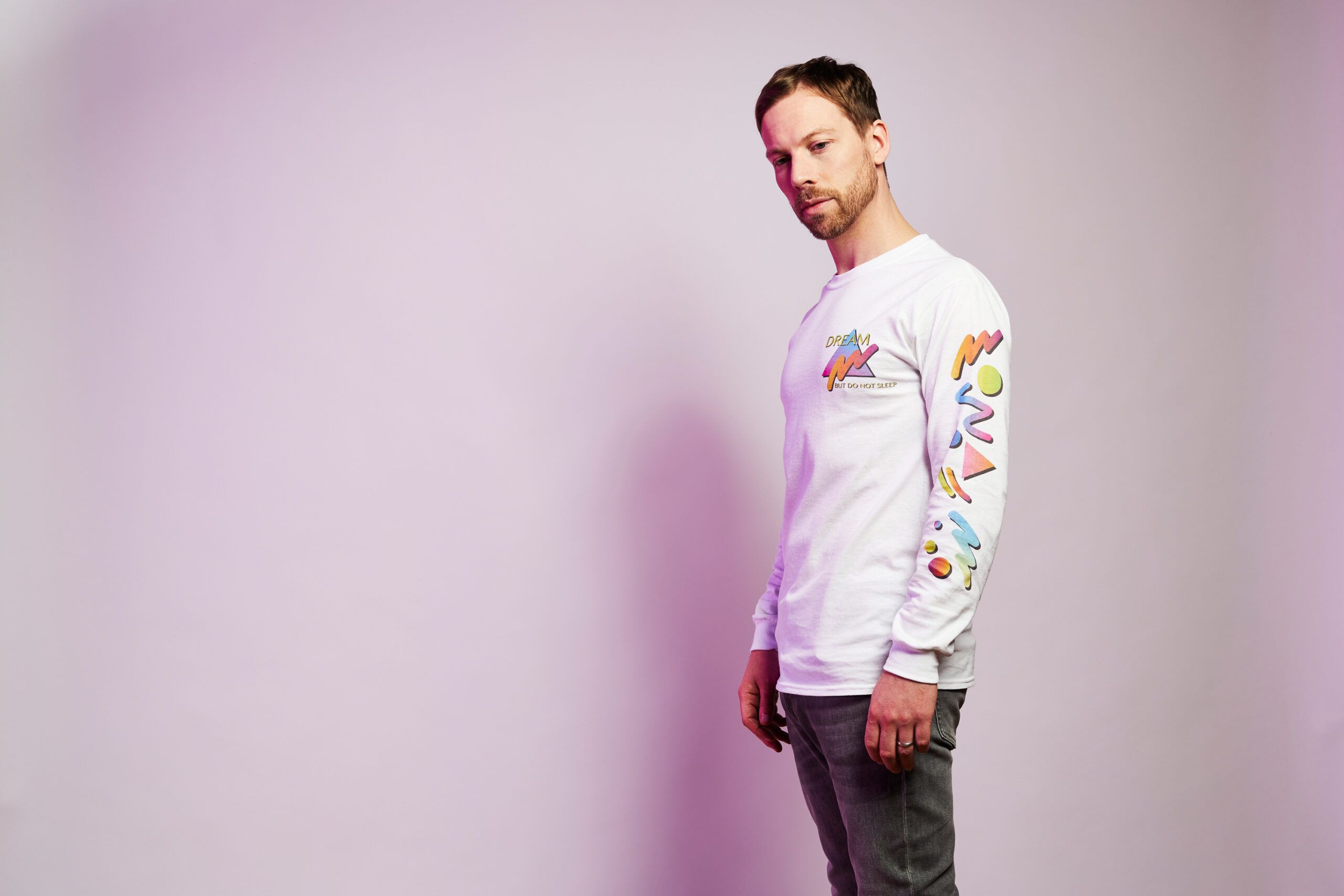 UK producer Arkley talks 'Rave '92 (Everybody Dancing)'!
Arkley is a UK producer steadily on the rise ever since his debut release under the moniker last year, 'Music (Over & Over)', now returning fresh for 2022 with the sample-leaning, electro funk of 'Rave 92 (Everybody Dancing)'. We sat down with him to talk new music, his inspirations through the up-and-coming project, and what is next in the pipeline!
Hi Arkley, excited to have you with us on IHOUSEU! Your new single is the rave inspired 'Rave 92 (Everybody Dancing)'. What is the story behind this track?
I was working on a new track and had got a great drum track down… but then I hit a bit of a dead end!  Half out of frustration I loaded up my Korg M1 VST – it's the synth with the classic house piano sound and also that organ bass sound made famous by tracks like 'Show Me Love' by Robin S and 'Dreamer' by Livin' Joy.  I started messing around with the organ bass sound and came up with the 'Rave '92' bass line almost immediately.  It made the whole track suddenly come to life and also inspired me to look for samples that would evoke the vibe of early 90s rave and acid house.  It was awesome fun going down that rabbit hole!  I found samples of rave divas and garage MCs to piece together to make the final track.
What has the reaction to the track been like so far? Have you had a chance to play it out live to a crowd yet?
The reaction has been incredible!  I first added it to one of my Mixcloud mixes back in September last year listed as an ID and it obviously stood out, as I was getting messages from people asking what it was.  I played it out last year and it got a great reaction then too.  I think people are really enjoying the way it puts a modern spin on a classic era in dance music.  I had loads of fun making the track and exploring those classic rave sounds, so expect more to come in this vein!
What is your favourite piece of gear in the studio?
At the moment it's the Arturia emulation of the classic Yamaha DX7.  The sounds have a cool, almost glassy quality.  The original was an 80s synth, but somehow it sounds really fresh right now.  Generally speaking, I'm not much of a gear person though.  I like to work fast and keep things simple to capture a vibe and an energy, so I try to avoid distracting myself with too many options in the studio!
Any studio tips for the up and coming producers out there?
Have fun and take the time to find your own sound – it may be the long road, but it's ultimately far more rewarding!
What was your journey into music production & DJing?
I started out playing guitar in bands when I was a kid, but I was always drawn to the cross-over between live bands and dance music.  The Chemical Brothers, Primal Scream and The Prodigy were early favourites.  Since then, I've been involved in a few projects that have got me involved in DJing and dance production.  Arkley is a nice distillation of everything I love about music and all the things I've learned along the way.
https://</em> <em><iframe src="https://open.spotify.com/embed/track/6hP6QNC8CGs9ec1WJIfBGM?utm_source=generator" width="100%" height="380" frameBorder="0" allowfullscreen="" allow="autoplay; clipboard-write; encrypted-media; fullscreen; picture-in-picture"></iframe>
Who are the artists that inspire you musically?
Wow way too many to list!!  I'm inspired a lot by the attitude and aesthetics of artists more than necessarily their music – The KLF have always been a big inspiration in this way (check out their manifesto 'The Manual').  My cornerstones musically are artists like Daft Punk, Chemical Brothers, Soulwax, Prince, The Avalanches, Beck and The Beastie Boys.  There's a lot of newer stuff I'm into too, like Prospa, Disclosure and Channel Tres.
As a DJ, what events are on your bucket list to perform at?
Right now I'm not too fussy!  Doing the Warehouse Project would be pretty fun though.
Looking back, how would you summarise your 2021?
Massively productive!  I only launched the Arkley project in Jan 21 and it's already come on leaps and bounds since then.
Looking ahead, what does 2022 look like for you and your music? What can we expect from you this year?
The next thing is the video for 'Rave '92', which is incredible so definitely look out for that!  After that I have a few guest mixes coming up – I'll add them all to my Mixcloud channel when they're posted, so keep an eye on that.  I'll definitely be releasing more new music this year and hopefully getting back into some clubs for DJ shows too.  I'm really excited by the year ahead for sure!