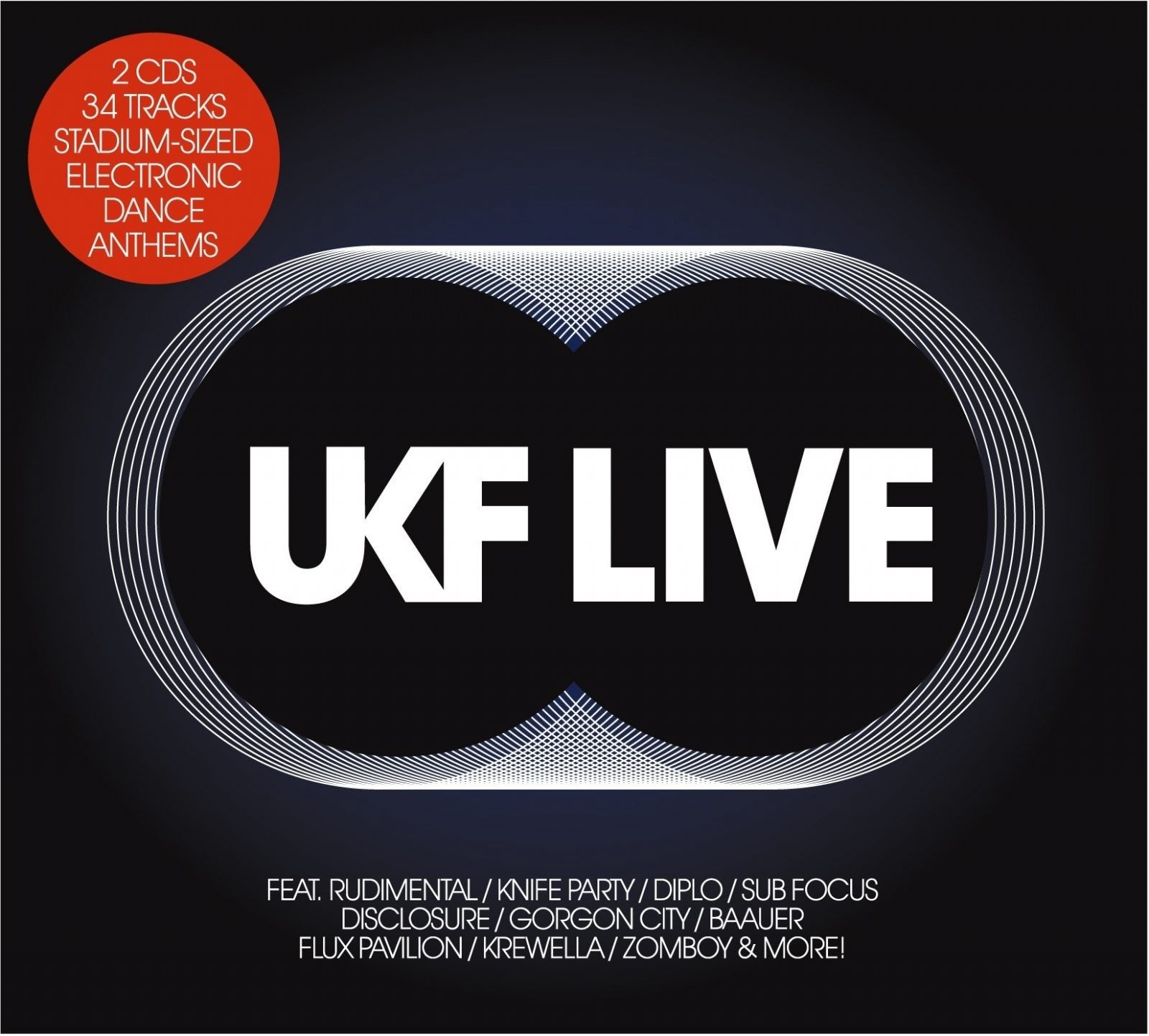 UKF LIVE
40 tracks including Knife Party, Rudimental, Disclosure, Porter Robinson, Diplo, Krewella, Sub Focus, Gorgon City, Bauuer and more.
From clubs to concert halls to chaotic festival tents UKF Live excels in delivering next level talent direct to the dancefloor. With arena and main stage takeovers successfully executed at events such as Miami Winter Music Conference, Exit, Global Gathering, Let It Roll, Stereosonic, Nass and SW4, UKF has stamped its party signature with authority across the globe and its lengthy list of territories grows by the month. Ibiza, North America, Canada, Australia, Belgium, Germany, Romania, Czech Republic, Hungary, Austria, Poland, Portugal, Holland, UK…. The list goes on.
Like all the best events, UKF Live line-ups are rich in variety and deep in dynamics. Recruiting the best range of acts across the most exciting genres, and arranging them in such a way that the dancing crew are kept on their toes throughout the night: dots are joined between the flavours and styles with serious care and attention. The old DJ cliché rings true for a reason: the best parties are all about the journey.
This debut album from UKF Live is a picture-perfect snapshot of such a heady adventure. The dream line-up for any one of the brand's 7 million subscribers and counting, this exciting new album series is a reflection of the best parties UKF have held past, present and future. A line-up where critically acclaimed new names such as Gorgon City, Kove and My New Leng share selector duties with the most respected artists in the game such as Diplo, Andy C and Rudimental. A line-up where Krewella, Shadow Child, Ambassadeurs, Phaeleh and Camo & Krooked, Knife Party, John Newman and Sub Focus all unite with clarity and consistency… Bottom line: a line-up that celebrates the very best contemporary electronic music.
The debut UKF Live album is a celebration of all of this and plenty more. Founded in 2009, the award-winning brand is dedicated to the most exciting music being made around the world. Whether you engage with it on its billion-view-plus YouTube channels, at one of its global events or through its iTunes Top 10 smashing compilations the message is the unanimous: this is the most exciting music happening right now and these are the talented people making it. Now get out there and get involved!