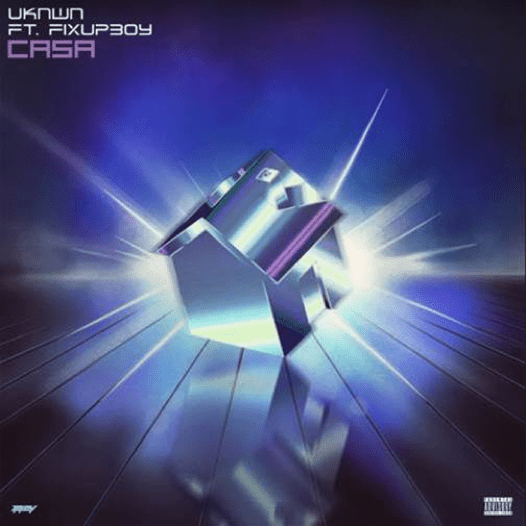 Ukwnw Releases 'Casa' Ft. Fixupboy Today
UKNWN RELEASES 'CASA' FT. FIXUPBOY TODAY
LISTEN TO/ SHARE UKNWN'S 'CASA' FT. FIXUPBOY HERE
4th December 2020, London: Today enigmatic British rapper UKNWN releases new single 'Casa'
'Casa' follows the summer release of UKNWN's 22 EP – his debut long player project on Relentless Records, who he signed to earlier this year, joining label mates Headie One and Frosty.  'Casa' is first in a string of singles UKNWN is set to release over the next few months – the fruits of his sessions with ADP, TK and 169.
Produced by TN, UKNWN's 'Casa' features alternative leaning UK rapper Fixupboy, who is spearheading a new wave of British emcees after building up a dedicated online fanbase through YouTube and Instagram and notched up over 10 million streams.
"'Casa' is a moody but upbeat vibey track" says UKNWN. "The reason why Fixup is on the track is because I feel like I hadn't collabed with enough people and I enjoyed his sound so it just made sense."
Through working with some of the UK's hottest underground Trap producers, 22 year old, London based UKNWN has crafted his own distinctive take on the Wavy, Trap sound which has garnered him support from the likes of Complex, GRM Daily, Mixtape Madness and more. Renowned for his elusive persona, UKNWN is an artist, who in his own words is "heard not seen". His trademark balaclava is a tribute to all the misfits and outcasts of the world with whom he identifies: "I don't enjoy being the centre of attention. Genuinely someone who doesn't fit in – I'm an outcast".
UKNWN'S 'CASA' RELEASED VIA RELENTLESS RECORDS IS AVAILABLE TO DOWNLOAD/ STREAM NOW:
DOWNLOAD HI-RES ARTWORK & PRESS SHOTS HERE:
Follow UKNWN here:
For media enquiries please contact:
Kate Head: [email protected] // 0203 810 0410
Julie Smith: [email protected] // 0203 810 0410