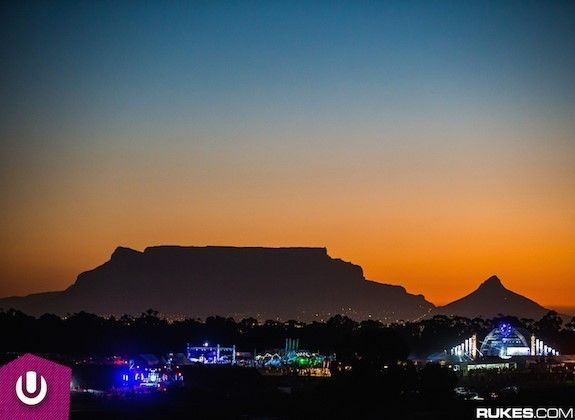 ULTRA SOUTH AFRICA EXPANDS TO THREE DAYS FOR 2016
Following its hugely successful, record-breaking second edition in February 2015, ULTRA South Africa officially returns in 2016, as it announces plans to expand the festival into a full three-day affair!

Having smashed its own record for being the largest electronic music festival in African history this year, and with an increase of 20% in attendance recorded from 2014, it can now be revealed that ULTRA South Africa, due to popular demand, will run for TWO consecutive days at Johannesburg's Expo Centre, Nasrec on Friday, February 26 and Saturday, February 27, before returning to Cape Town on Sunday, February 28, for a finale to remember.
To celebrate, ULTRA South Africa now reveals its incredible 2015 aftermovie. Directed, produced and shot in 4K by Final Kid mastermind Charly Friedrichs, the aftermovie showcases the magnificent sights of South Africa alongside the fist-pumping sounds of the world's biggest DJs, and the result is simply breathtaking. Kicking off with Martin Garrix reminiscing about his very first main stage festival performance at ULTRA South Africa itself back in 2014, the aftermovie follows the Dutch luminary a year on from his landmark moment, combining it with some of the incredible footage that was shot at Ostrich Farm, Cape Town and The Expo Centre, Nasrec, Johannesburg over the two mesmerizing days earlier this year. To celebrate the release, Garrix himself also decided to premiere two exclusive collaborative tracks with Matisse & Sadko that you can only hear in the ULTRA South Africa aftermovie. Check it out below!
The three-day expansion isn't the only exciting change next year however, with the Cape Town leg of the festival moving to The River Club—a strikingly beautiful inner-city venue that will host some 20,000+ revelers come next February. ULTRA South Africa will be the first event of its kind to be hosted at newly renovated River Club and with its central location and jaw-dropping surrounding views, it's guaranteed to be a sure-fire hit with Capetonians and international fans alike.

ULTRA South Africa will be implementing an easy-to-follow registration process for 2016. Pre-registration will open on Monday, June 22 and will close on Sunday, June 28, giving die-hard fans the opportunity to put themselves to the front of the ticket queue when early birds go on sale on Tuesday, June 30.

Early bird tickets are in very limited supply and will be available exclusively from ultrasouthafrica.com. Please register to avoid disappointment; this will help speed up your purchasing process.



ULTRA South Africa 2016 Ticket Prices:

FRIDAY 26th FEBRUARY & SATURDAY 27th FEBRUARY
@ EXPO CENTRE, NASREC, JOHANNESBURG (Two Day Tickets)

Early Bird General: R 1,000
Early Bird VIP: R 1,500
Early Bird VVIP: R 3,000

Advance Price General: R 1,250
Advance Price VIP: R 2,000
Advance Price VVIP: R 4,000

Full Sale Price: R 1,500
Full Sale VIP: R 2,500
Full Sale VVIP: R 5,000

SUNDAY 28th FEBRUARY
@ THE RIVER CLUB, CAPE TOWN

Early Bird General: R 700
Early Bird VIP: R 1,100

Advance Price General: R 850
Advance Price VIP: R 1,300

Full Sale Price: R 1,000
Full Sale VIP: R 1,600

BOOKING FEES APPLY TO ALL TICKETS

facebook.com/ultrasouthafrica
twitter.com/ultrasa