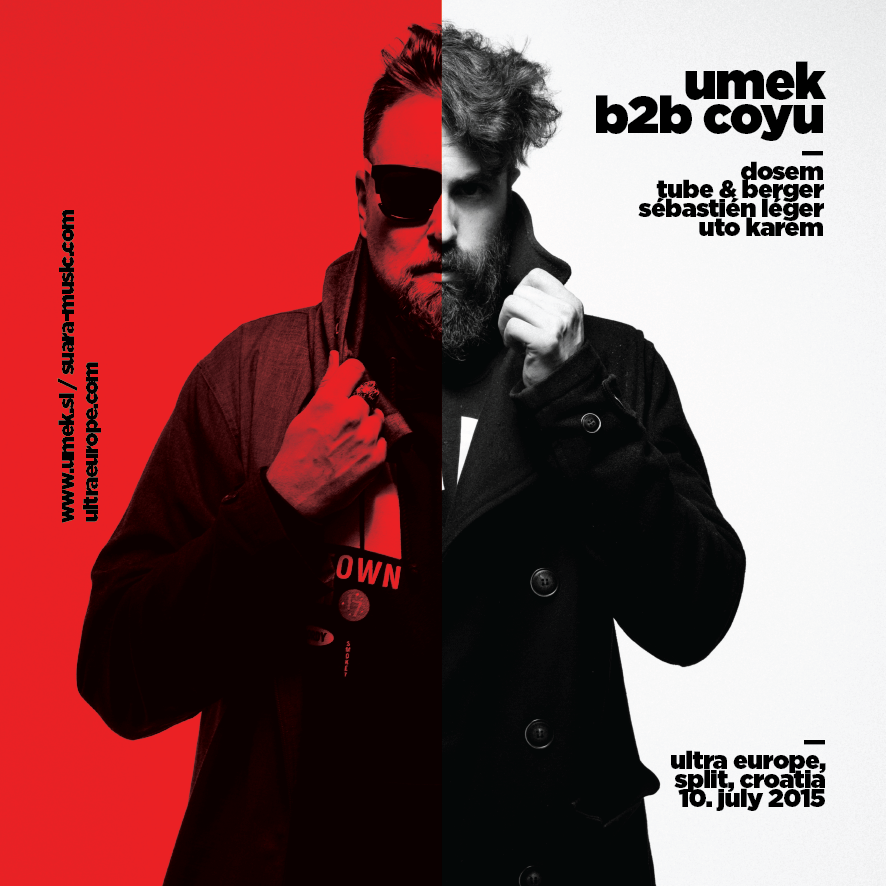 UMEK takes two fans to an ultimate Ultra experience
The Slovenian tech-house legend offers two of his most creative fans two tickets for Ultra and two backstage passes for his own night at the Giraffe club.
He's putting out a competition for the best t-shirt slogan and his marketing team will pick two winners. Not only will they get all the above mentioned goodies, their slogan will actually get printed on official Umek merch and they will hand out 100 t-shirts to visitors on the night of UMEK B2B Coyu event at the Giraffe club at Ultra Europe. Everyone can participate by posting a slogan for an ultimate party shirt on Facebook, Twitter or Instagram, along with a hashtag #umekultra. More info about the campaign can be found here: http://www.umek.si/ultra

This is Umek's second appearance on Ultra Europe and the first one with two performances – one at the Resistance stage and one at his own night in the newly opened Giraffe club, where he will showcase his new project UMEK B2B Coyu.