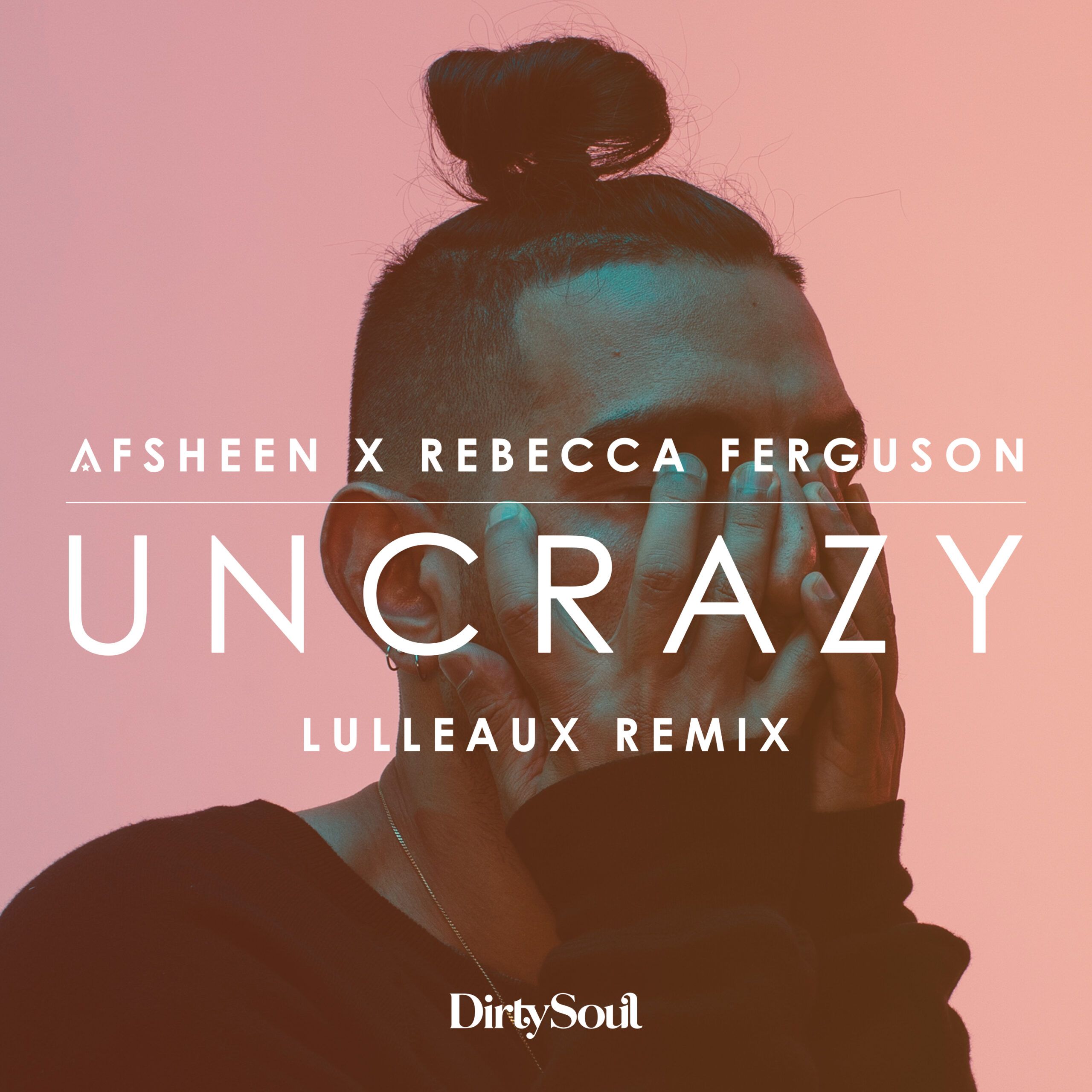 Afsheen & Rebecca Ferguson - Uncrazy (Lulleaux Remix)
After receiving an overwhelming positive response to the late 2017 release of 'Uncrazy' and 'Uncrazy (Acoustic)', AFSHeeN & Rebecca Ferguson recruited talented Dutch producer Lulleaux to add a deep house twist to the track.
STREAM: AFSHEEN & REBECCA FERGUSON – 'UNCRAZY' (LULLEAUX REMIX)
Lulleaux's take on the track provides an upbeat soundscape that echoes the sounds of a warm summer day. Rebecca Ferguson's powerful, yet silky vocals fit perfectly with the deep house rework. In contrast to the original, which is much more emotional and mellow, this dance-friendly version is perfect for those who are a looking for a new go-to "feel-good anthem".
STREAM: AFSHEEN & REBECCA FERGUSON – 'UNCRAZY' (ACOUSTIC)
AFSHeeN caught the eye of music's A-listers including the likes of Madonna, Chris Brown, Take That, and Selena Gomez with his outstanding songwriting skills. In 2016, he decided to try his hand at releasing his own records and it's safe to say that the move worked in his favor. With a total count of 860K streams on Apple Music and a featured spot on highly regarded YouTube channel Mr. Suicide Sheep, the original version of 'Uncrazy' further reinforced the fact that AFSHeeN AFSHeeN is just as good in the studio as he is on paper. Responding to the initial reception for 'Uncrazy', the pair released a stunning lyric video that encompasses the rawness of Ferguson's lyrics.
WATCH: AFSHEEN & REBECCA FERGUSON – 'UNCRAZY' (VEVO)
STREAM: AFSHEEN & REBECCA FERGUSON – 'UNCRAZY'
Keep up to date on all things AFSHeeN & Rebecca Ferguson and Lulleaux through their socials below:
AFSHEEN
FACEBOOK
TWITTER
SOUNDCLOUD
WEBSITE
REBECCA FERGUSON
FACEBOOK
TWITTER
YOUTUBE
WEBSITE
LULLEAUX