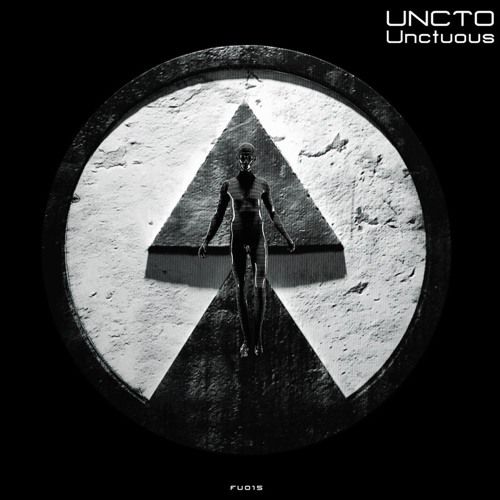 Uncto - Unctuous
Uncto delivers synthetic ambient compositions reminiscent of their 2013 debut Pain, with new tracks that become increasingly complex and robust after simplistic intros.
The title track, Unctuous, beckons listeners with an ominous bass-heavy beat and builds into an increasingly chaotic and distorted metallic pulse. Trust No One fosters a sense of anticipation with its increasing tempo and repetitious intensity, before closing with an almost euphoric and submissive release. The cerebral and seemingly oppressive Cold Knife offers an abrasive juxtaposition to the former with jarring industrial rhythms and haunting shrieks. Metzgers Tochter builds on the climactic tone of Cold Knife with a distorted synth intro, provides temporal comfort with a static (albeit somewhat maniacal) beat, and then abruptly closes out the EP with a most satisfying lack of resolve.
Unctuous EP is available now from Berlin based label Furanum Records.